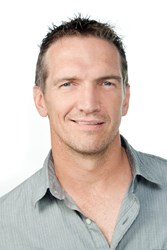 The Lean Startup Investor Philosophy views startup investing not as a poker game but more as a chess tournament.
Calgary, AB (PRWEB) October 11, 2013
The Lean Startup Investor's view is more of a Chess tournament. Every piece of data is relevant to some degree, especially over time. Lean Startup investing is a not a one-shot deal but a methodical (and fun) approach to limiting risk and optimizing the synergy of your investments.
Scoring: Emphasis has to be put on scoring each phase and keeping track of it. Being able to look back and follow the progression of the startup will give you great insight for future investments. More importantly it will allow you to draw comparison between what this startup is doing and what others are doing. This comparison, while not always productive, more times than not gives you relevant insight as to the quality of your investment and where it may stand in the valuation picture. The startup world is a relative world and so being able to understand where your startup investment is, relative to others, is a huge part of your decision matrix when it comes to re-upping in future rounds, supporting new investors, or determining your exit plans.
What do you do with this Data once you have it? How do you use it? There are five basic categories of action that you will apply your data into.
1) Comparison – How is your investment and it's management team performing relative to the market and the direct competitors.
2) Rigor – It is fine to know the comparative intel but without data to validate your intel you are guessing and basically doing what most investors do – lying to yourself about how well things are going.
3.) Investigation – What are the others startups and investors that are comparable to your investment doing that is working. By having a system, (scoring the IBM) you can compare apples to apples and have a consistent, useable data set.
4) Creation – What realizations do you have with your data that can assist your investment? What other investments or exits now may make sense based on your data.
5) Networking – Smart investors and smart management teams are always looking for other smart investors. If you are curious, sincere and genuine and willing to share your intel the cream of the crop in the startup world will inevitably find their way to you and vice versa. This is where you start to really see amazing deal flow and creation of new deals and opportunities.