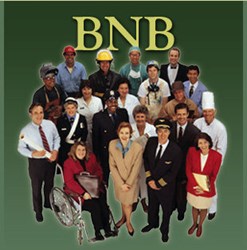 warehouse workers were forced to undergo these post 9/11 type of airport security searches while off the clock and these searches allegedly lasted 25 minutes each day
San Joaquin, California (PRWEB) October 02, 2013
A recent Federal appeals court ruling could have broad implications for employees working for Amazon in one of their fulfillment centers. In 2011, a federal court in Nevada tossed out the Amazon workers claim that they're owed money for time spent waiting in the security line. However, in April of 2013, the Ninth Circuit federal appeals panel reversed that portion of the decision. The San Francisco employment law attorneys now say there are thousands of California workers eligible to bring a claim against Amazon.
The recent decision in the case entitled Busk v. Integrity Staffing Solutions, Case No. 2:10-CV-01854-RLH-RJJ, is one of the many lawsuits already filed on behalf of the Amazon.com warehouse workers. A copy of the recent decision in the Busk case can be read here. A growing number of Amazon.com warehouse workers are suing the online retail giant and its contractors for requiring them to undergo time-consuming and unpaid security screenings in order to do their jobs. In recent weeks, current and former workers at distribution centers in Kentucky, Tennessee and Washington state have filed four lawsuits claiming Amazon effectively shorted them on pay through warehouse security policies.
The Busk Complaint, which can be read here, alleges that hourly warehouse employees of Amazon must "undergo a daily security clearance at the end of their shift." The Complaint further states that the searches are to mandated to prevent employee theft and are an integral aspect of the warehouse workers' job. In addition, the Complaint asserts that hundreds of warehouse workers would walk to the timekeeping system to clock out and were then required to wait in line in order to be searched for possible warehouse items taken without permission. Finally, the Complaint alleges that the warehouse workers were forced to undergo these post 9/11 type of airport security searches while off the clock and these searches allegedly lasted 25 minutes each day.
The San Francisco employment lawyers at Blumenthal Nordrehaug & Bhowmik have litigated multiple class action lawsuits involving large corporations forcing their employees to submit to bag checks while working off-the-clock. Cases brought by the firm alleging off-the-clock bag checks include, Veloz, et al. v. Ross Dress For Less, Case No. BC485949, ; Hodach v. Walgreens Co., Case No. 12-CV-01790,; and Delgado v. Forever 21 Retail, Inc., Case No. 37-2012-00099716.
The California labor lawyers at Blumenthal Nordrehaug & Bhowmik are now ready to represent warehouse workers employed in Amazon fulfillment centers who have been forced to work off the clock. If you are a current or former employee who worked in an Amazon fulfillment center in California and would like to know more about the Amazon lawsuit, call (866) 771-7099 or click here to find out if you are eligible to join the class action lawsuit and make a claim for unpaid wages.
Blumenthal Nordrehaug & Bhowmik represent many California employees in lawsuits involving wage and hour violations against their employer. Contact one of their experienced attorneys for free California Labor law advice by calling (866) 771-7099.