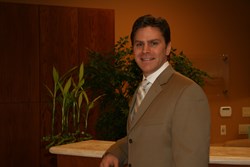 Look Better, Feel Better, Live Better
Westlake Village, CA (PRWEB) October 04, 2013
This Halloween, trick-or-treaters can bring their excess candy to Advanced Prosthodontic Specialists in Westlake Village, CA to receive $1 per pound of sweets. Dr. Anthony Montella is leading this anti-decay movement by giving away dollars in exchange for cavity-provoking candy.
"Ditch the candy, that's what we're saying. Visiting your dentist twice a year and brushing daily are great preventative measures, but doing away with excess sweets altogether would really give your teeth a healthy boost," says Dr. Anthony Montella from Advanced Prosthodontic Specialists. "Kids can still have all of the fun of trick-or-treating, but now their piggy banks will benefit as well."
Global sugar consumption for children increases by about 2% annually, and currently sits at 50 million tons per year, which means parents need to be sure their kid's teeth are being cared for more than ever. Candy, as well as hurting children's teeth, can lead to hyperactivity and weight gain. In some cases, the wrong types of candy can even lead to broken teeth or damaged braces.
Candy will be collected at Advanced Prosthodontic Specialists the day after Halloween between the hours of 9:00 a.m to 1 p.m.The candy must be unopened. Please no bites. It will then be shipped to troops overseas.
For more information on Advanced Prosthodontic Specialists go to http://www.smilesbyaps.com and join our Facebook community at https://www.facebook.com/AnthonyJMontellaDDSto stay up to date with our latest news, offers and events.
Contact:
Dr. Anthony Montella
Phone: (805) 494-3377
About Advanced Prosthodontic Specialists:
At Advanced Prosthodontic Specialists in Westlake Village, Dr. Anthony Montella and his team are committed to excellence in restorative, cosmetic, and implant dentistry by providing the most advanced means of correcting and enhancing each individual's smile.
Our office was designed to make your treatment with us a comfortable experience while we restore your function and your smile.
As a member of several respected professional associations, and one of the very few ADA recognized prosthodontists in Southern California,Dr. Montella has completed advanced training in prosthodontics and has had extensive experience to provide the highest quality dental care, for beautiful, healthy smiles.