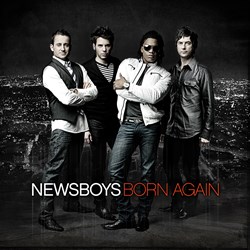 (PRWEB) October 03, 2013
Trinity Broadcasting Network welcomes popular Christian author and Bible teacher Beth Moore and award-winning contemporary Christian group the Newsboys to TBN's signature "Praise the Lord" music and ministry show Friday, October 4th, from Nashville's famed Trinity Music City.
Since founding Living Proof Ministries with husband Keith nearly twenty years ago, Beth Moore has taken the message of God's love, forgiveness, and restoration to millions of men and women on every continent through her bestselling books, Bible studies, and daily radio program. With the partnership of the Southern Baptist Convention's Lifeway Christian Resources, Beth hosts tens of thousands of women and families at her life-changing "Living Proof Live" conferences around the nation.
Founded in 1985 by a couple of Australian teens, the award-winning band the Newsboys has spent the past three decades taking its unique, energetic, and impacting brand of Christian rock and worship music to nearly every continent. Behind front man Peter Furler the Newsboys introduced audiences to such classic contemporary Christian hits as "Shine," "Entertaining Angels," "Love Liberty Disco," and "Million Pieces," scoring an incredible six certified gold albums in the process. In 2009 the group added lead singer Michael Tait of the Grammy-award winning trio DC Talk, and has continued to entertain and inspire listeners with its edgy sound and un-compromising gospel message.
Hosted by noted author, pastor, and national Christian leader Ed Stetzer, this Nashville edition of "Praise the Lord" will also feature special guests Matt Carter, Derwin Gray, and popular Nashville-based bluegrass gospel group the Isaacs.
TBN's "Praise the Lord" with host Ed Stetzer and special guests Beth Moore and the Newsboys will air October 4th at 7 p.m. (Pacific Time) on TBN.
You can view this and other great past and present TBN programs anytime and anywhere at TBN's exclusive online, on-demand archive. Log on to http://www.itbn.org.