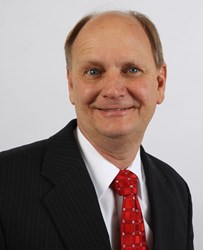 We are a more litigious society and if somebody is successful, it is more important than ever to protect their assets.
Meriden, CT (PRWEB) October 03, 2013
Asset protection and estate planning attorney Lee Phillips will be featured presenter at Connecticut REIA monthly meeting on Saturday, October 5, 2013. Attorney Phillips will be representing LegaLees at the event which will be held from 9:00 AM to 11:00 AM at the Four Points Sheraton 275 Research Parkway, Meriden Connecticut.
The conference is designed to help real estate investors achieve success in today's difficult economy. Once they have techniques that help generate legal security, building a successful business is easy.
At the event, Attorney Phillips will explain how to use the law to lower taxes, protect assets, structure a business and make more money. This lecture is a premier event for anyone who wants to discover how to help a business thrive in the current market conditions. Attorney Phillips will show ways for a business to generate tax-free profits, earn more using tax deductions and increase the bottom line. Attorney Phillips will also cover the legal entities needed to help protect company and personal assets.
As Mr. Phillips observes, "We are a more litigious society and if somebody is successful, it is more important than ever to protect their assets. If people don't take offensive actions to protect their assets, they could easily lose everything they have worked their whole life for."
The Connecticut Real Estate Investors Association, or CT REIA, is the largest apartment owners and real estate investors association in the Northeast. It is their mission to provide educational, networking, and business-to-business opportunities for entrepreneurs in the real estate investment community. They are firmly committed to promoting a sound understanding of ethical investing principles and to helping members achieve greater success.
Mr. Phillips, a counselor to the Supreme Court of the United States, will cover the importance of entity structuring in asset protection with an emphasis on trusts and Limited Liability Companies (LLCs). His topic is designed to help people set up and use their own trusts and LLCs. These entities act as a safety net to protect the owners from lawsuits, bankruptcy and other tragedies that threaten someone's financial future. Mr. Phillips will also discuss how to manage these entities because they are the basis for asset protection.
Attorney Phillips has spoken to thousands of audiences throughout the United States and Canada. He says, "I find great satisfaction in helping people use the law, not only to offer asset protection, but to reach new financial heights." He will include a number of tax saving strategies designed to save thousands each year.
Mr. Phillips is also an author of 11 books, including his latest Protecting Your Financial Future. Over the years, he has written and published hundreds of articles for real estate investors, small business owners and medical professionals coaching them on the best way to use the law to safeguard their assets as well as increase their income.
LegaLees is a legal self-help publishing company that was founded in 1982. It produces products designed to help people understand the law and better structure their personal and business affairs. Their mission is to help people protect assets and prevent legal disasters that can strike at any time.