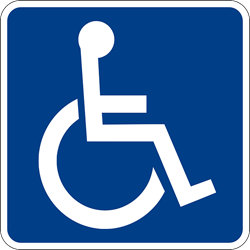 Can dramatically improve your chances of timely payment with some payers.
Chicago, IL (PRWEB) February 20, 2014
Medorizon once again has increased revenue in another segment of the healthcare industry. DME (durable medical equipment) is a complex product / service to bill for but Medorizon has successfully taken on this medical billing challenge. A large DME distributer based in Colorado has appointed Tim Tobin and his staff to run the revenue cycle management. The tasks include:

Preverifying the patient eligibility and benefits
Verifying the procedure codes in DME MAC Jurisdiction D Supplier Manual
Verifying the modifiers with the procedure code
Verifying effective date of the procedure code
Verifying the HCPCS code before using a (NOC) Not Otherwise Classified code
Accounts receivable follow up and custom appeals
Other requirements that are needed to process clean claims on the first pass are billing on proper claim form with the proper modifier to identify if the service is a rental (RR) or sale (NU). The major necessity is to have the prescription signed by the physician. The script will need to be renewed with a WVO (written verbal order) every 30 Days unless stated on the original order. If a code is not assigned a specific HCPCS code then use E1399 or other miscellaneous HCPCS codes only if no suitable HCPCS billing code exists. Each claim with miscellaneous codes or custom items should include special documentation:

Complete description of the item.
Factory invoice for the item
Certificate of medical necessity form with the physician's signature
Indicate beginning and ending dates of the rental period
Submit all initial claims on paper to ensure that the appropriate documentation is received in the same envelope.
John Miller, Operations Director says, "When submitting a NOC code you should include 5 items: manufacturer's name, product name, model, invoice and description of the item should all accompany the claim. If you have a document of the medical necessity custom for the patient this can dramatically improve your chances of timely payment with some payers."
For many medical practices, providing quality services to patients is easy—processing claims and getting reimbursement is the tedious part. As claims processing continues to become more and more complicated, this problem is only going to get worse. Medorizon has grown to a 60-employee organization, reaching sales of several million dollars annually. Their staff manages the billing and collection process for hundreds of providers throughout the United States. Act now and take advantage of the offer to better acquaint your practice with the initial changes in moving forward to ICD-10.
Call: 800.843.0355 Or Please visit us at: http://www.medorizon.com.