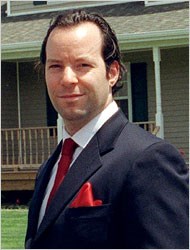 New York City, NY (PRWEB) October 03, 2013
Isaac Toussie is championing the value of cancer prevention to facilitate the success of community based initiatives at the Memorial Sloan-Kettering Cancer Center (MSKCC) in New York City. He is helping to localize outreach of the globally renowned hospital through educating and referring higher risk groups to MSKCC resources, while dispelling misgivings on screening costs or methods. Isaac Toussie is a real estate developer based in Brooklyn, New York.
The MSKCC has recently undertaken efforts to bring cancer related topics of prevention, screening and treatment to a broader swath of its New York City community. These initiatives have particularly focused on medically under served populations in the tri-state area of New York, New Jersey and Connecticut, according to an overview on the hospital website.
Initial successes have included plans to bring a breast cancer screening facility to a homeless shelter in Harlem, as noted in an online announcement. The facility will offer free cancer screenings and education to historically high risk groups with otherwise limited access to prevention methods.
In urging proactive screenings and advising of available low cost or free options, Isaac Toussie is bolstering the local profile of the community affairs program. The bottom up approach is an extension of his financial donations to fund research and treatment programs at the MSKCC.
Isaac Toussie is a member of the MSKCC Partners for Excellence, which recognizes the hospital's largest financial donors, according to a news release outlining the distinction.
The Memorial Sloan-Kettering Cancer Center was founded in 1884, which makes it the oldest and largest private cancer center in the world, as stated on the MSKCC website. MSKCC was recently ranked among the leading cancer treatment hospitals in the world by U.S. News and World Report.
With new community programs and the support of prominent New York City figures such as Isaac Toussie, the internationally recognized MSKCC is now striving to further benefit cancer awareness in its local area.
For more information about the Memorial Sloan-Kettering Cancer Center, please visit: http://www.mskcc.org/about.