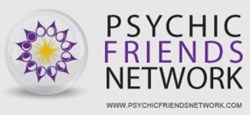 Before the original Psychic Friends Network dominated the airwaves, we were already earning millions of dollars per year in marketing psychic reports. It's good to return to our roots
Los Angeles, CA (PRWEB) October 03, 2013
The Psychic Friends Network, Inc, a marketing and entertainment company providing on-demand psychic advice, today announced that it has signed a long-term agreement with YourKeySecrets.com (Key Secrets) to begin marketing Key Secrets' popular combination astrology, compatibility, and destiny reports worldwide under the PFN brand name.
The highly personalized reports will be marketed by PFN through TV, radio, and website advertising, as well as through direct response postal and email. PFN expects the new reports profit center to generate millions of dollars in revenues annually.
"Most people don't realize that before the original Psychic Friends Network dominated the airwaves, the company was already earning millions of dollars a year in marketing psychic reports," said PFN CEO Marc Lasky. "We expect the new reports paradigm to do even better, with even higher profit margins because of the online delivery system."
Founded in 1996, YourKeySecrets.com has produced thousands of personalized psychic reading reports over the past several years and has configured the readings to be delivered instantly online, worldwide, at prices starting at $9.95. The reports include a combination of Zodiac Astrology Readings, Astrology Horoscope Readings, Numerology Readings, Individual and Compatibility Readings, and Life Destiny Readings. Each of the personalized reports is delivered instantly upon order and a copy is automatically emailed – 10 to 30 pages, for printing and review. And they are available in English as well as Spanish.
Under the terms of the agreement between PFN and Key Secrets, Key Secrets would be responsible for the technical aspects of the joint operation. Based upon its past success in the psychic services field, PFN would adapt the products to best meet the needs of its target audience, with Key Secrets implementing modifications into its software programs. Key Secrets would also follow PFN's lead in developing apps, as well as in rebranding its Facebook and Twitter pages with the PFN logo and marketing constructs.
"We are very pleased to be entering into partnership with the legendary Psychic Friends Network," said Your Key Secrets President Robert Gendler. "No other psychic organization has ever dominated the field the way Psychic Friends has. And with its new menu of online services aimed at capturing a more youthful audience, we believe it will be bigger and better than ever."
The Psychic Friends Network launched its new "PFN 2.0" full-service menu in early September, making it the first psychic guidance service to offer online real-time live audio and video chat services, in addition to its full menu of 800-number call-in services.
According to Lasky, the "soft launch" revealed that PFN maintains a strong hold on its core 30 to 55 year old audience, while demonstrating a higher response level than ever among younger audiences as well. Lasky attributes the strong response from the under 30 market to the new "plugged-in" components, including smartphone and tablet services. By offering customers the first-ever live video interfacing of the kind provided by Skype, Apple's FaceTime, and other website video chat formats, PFN brings callers face to face with their advisors in a highly personalized fashion.
"Combined with our new live video and audio components and traditional call-in platform, the Key Secrets reports rounds out a menu of psychic services our competitors cannot even approach," said Lasky. "Key Secrets has established a solid reputation as a top provider of reliable services. We are glad to be on the same team."
About The Psychic Friends Network, Inc.
The Psychic Friends Network, Inc. ("PFNI") is a marketing and entertainment company providing on-demand psychic advice as well as daily and weekly horoscopes. PFNI connects customers with professional live psychic readers via telephone (mobile and landline) and through their newly developed state-of-the-art online platform enabling interaction with video chat, voice or text chat. PFNI pioneered the psychic industry with memorable television/radio marketing and infomercials generating nearly $1 billion in revenues.
Please visit our corporate website at http://www.psychicfriendsnetwork.com/investor-relations/
To learn more about our PFN, visit http://www.PsychicFriendsNetwork.com
Call Investor Relations: +1-866-363-3984 OR email: ir(at)PsychicFriendsNetwork(dot)Com