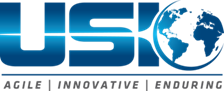 Leading in Innovative Logistics Solutions..
Newport News, VA (PRWEB) October 03, 2013
Universal Solutions International (USI) Inc. was awarded the prime contract for the Small Business Innovation Research (SBIR) and Small Business Technology Transfer (STTR) Program Management and Technical Services Support. SBIR is a highly competitive program that encourages domestic small businesses to engage in Federal Research/Research and Development (R/R&D) that has the potential for commercialization.
SBIR's primary objective is to provide the small business community a centralized place to research small business opportunities, become informed and educated through the outreach program on the SBIR and STTR programs, and assist the participating agency with the execution of their SBIR and STTR programs.
USI will support the Army SBIR Program Management Office (PMO) by providing program management and technical services to assist the government in-house efforts and expertise. USI will provide a broad range of program and technical assistance services that assist the SBIR PMO in planning, coordinating, implementing and orchestrating critical Congressional mandated SBIR functions to include current and new approaches, processes and procedures.
About USI
USI is a Service-Disabled Veteran-Owned Small Business (SDVOSB) that is recognized for its proven and demonstrated expertise as a professional service provider for program management, system engineering, and logistics for various high technology markets. USI supports the federal government at large; including DoD, DHS, and DoS. USI is currently serving multiple federal agencies in mapping solutions to requirements, solving their toughest problems in requirement definition, concept development, architecture, material development, capability demonstration, and technology transition. Expertise includes Multi-Service and Other Agency coordination and planning, as well as international market development.