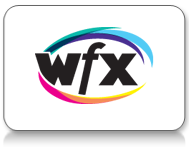 WFX/Dallas, Texas (PRWEB) October 09, 2013
Christie®, a leader in providing digital display technology to the house of worship market, displayed a range of solutions at Worship Facilities Conference and Expo (WFX) at the Dallas Convention Center October 2-4. The expo is the largest showcase of church-related products and services in America and the Christie booth featured a variety of projection solutions all managed by the Christie Spyder X20 video processor.
Two blended Christie HD10K-M 3-chip DLP® projectors were featured. With a combination of unparalleled image quality and low cost of ownership, the flexible Christie M Series of 3-chip DLP® projectors provides incomparable results in numerous applications. Available with WXGA, SX+, HD and WUXGA (1920 x 1200) resolution and providing up to 10,000:1 contrast ratio, the industry-leading Christie M Series is equipped with Christie Twist™, which enables edge blending and warping for smooth, clean images from multiple projectors.
The Christie booth also drew attention to the new Christie LW720 3LCD projector. Featuring 7200 ANSI lumens with only a single lamp and 2500:1 contrast ratio for high brightness and deep and rich blacks, it also has one of the largest lens shift ranges*; giving customers more flexibility for installation locations in houses of worship, meeting rooms and classrooms.
Another highlight was the Weatherall™ Christie FHD551-W flat panel. Introduced early this year, the weatherproof 55-inch full HD (1920 x 1080) LED edge lit LCD with optically bonded glass is designed to carry the message outdoors. Designed to withstand the elements, its high brightness LCD communicates to your audience regardless of weather conditions.
Christie also showcased the Christie DHD550-G 1-chip DLP® projector. Featuring Dynamic Contrast, which enhances images by increasing the contrast ratio to 5000:1, the Christie DHD550-G delivers superior image quality reliability and affordability in a single lamp design.
The Christie booth also displayed the award winning Nitro Solutions with a Christie YK50 dual-arm yoke supporting a Christie LX700 projector. The Christie YK50 is suitable for live events and staging applications in small- to mid-sized venues where moving video and lighting enhance the audience experience, but space is at a premium.
Also on display was a 1-unit wide by 5-unit tall Christie® MicroTiles® wall while two Christie HD14K-M 3-chip DLP® projectors will be utilized during the expo's keynote address.
*varies on lens
About Christie®
Christie Digital Systems Canada Inc. is a global visual technologies company and is a wholly-owned subsidiary of Ushio, Inc., Japan. Consistently setting the standards by being the first to market some of the world's most advanced projectors and complete system displays, Christie is recognized as one of the most innovative visual technology companies in the world. From retail displays to Hollywood, mission critical command centers to classrooms and training simulators, Christie display solutions and projectors capture the attention of audiences around the world with dynamic and stunning images. Visit http://www.christiedigital.com
For more information contact:
John Berkovich, Christie
(519) 741-3829
john.berkovich(at)christiedigital(dot)com
Mario Almonte, Herman & Almonte Public Relations
(212) 616-1190, ext. 267
malmonte(at)Herman-Almontepr(dot)com
Christie® is a trademark of Christie Digital Systems USA, Inc., registered in the United States of America and certain other countries
Christie® MicroTiles® is a registered trademark of Christie Digital Systems USA, Inc.
Christie Twist™ is a trademark of Christie Digital Systems USA, Inc.
DLP® is registered trademark of Texas Instruments
Christie Weatherall™ is a trademark of Christie Digital Systems USA, Inc.