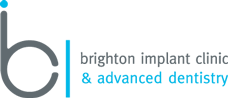 smile with confidence
Hailsham, East Sussex (PRWEB UK) 5 October 2013
Dr. Jose Costa, a dentist who recently joined Brighton Implant Clinic's Hailsham branch, will be receiving full-on training in the Six Month Smiles treatment at a comprehensive training course in London, UK. The training session will take place on 25-26 October 2013. The course will feature hands-on training in all facets of the Six Month Smiles treatment, from treatment planning to each stage of treatment performance and its conclusion.
"The Six Month Smiles treatment is one of the latest innovations in modern dentistry. It offers a safe, reliable way to gain a straight, beautiful smile in a short period of time," says Dr. Bruno Silva, Principal Dentist at Brighton Implant Clinic. "Dr. Jose Costa's training in this treatment will help us reaffirm our commitment to giving our patients the highest-grade dental care and enabling them to smile with confidence."
The Six Month Smiles treatment is intended for adult patients only. Patients who receive this treatment have their crooked teeth readjusted in six months, on average. The treatment consists of clear braces, making the treatment nearly invisible to any onlookers. It is also more comfortable and safer than the other, more conventional treatments for teeth-straightening.
The Six Month Smiles treatment design makes it easier for a dentist to predict post-treatment teeth positioning. No complicated short-term orthodontic treatment planning here; just predictable, acute short-term results—and straighter teeth.
Brighton Implant Clinic also offers a comprehensive range of dental implant treatments and extensive consumer information on what is exactly involved with each treatment. The centre also sponsors periodic contents for free dental implants as well on its Facebook page at https://www.facebook.com/pages/Brighton-Implant-Clinic/144201288966961.
Brighton Implant Clinic has three clinic locations located in Hove, Hailsham, and Brighton, and is a two-time award winner of the Private Dentistry Awards. The practice's staff has collective experience of decades of implant placement and treatment services. It is internationally reputed for its world-class patient care and top-quality dental implant and treatment services, with patients venturing from all over the UK and as far as Australia and the United States for treatment.
Please visit http://www.brightonimplantclinic.co.uk/ to learn more about the practice's services and schedule a free initial consultation.