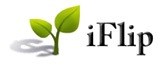 unlike most of our competition, iFlip was built by real estate investors, for real estate investors
Austin, TX (PRWEB) October 03, 2013
Top real estate companies across the nation are bustling with excitement today as iFlipRealEstate.com has released it's long awaited and highly anticipated 2.0 release of it's iFlip software.
Originally designed by Cameron Dunlap, a very successful real estate investor and educator, iFlip is a automated business solution that allows top real estate companies from all across the country to easily manage their businesses and automate most of the tasks associated with it.
Cameron says that when he first developed iFlip it was to streamline and automate the parts of his business that took up most of his time so that he could spend more time with his family without having to dial down his business or cut back his profits. "I'm a real estate investor first and unlike most of our competition, iFlip was built by real estate investors, for real estate investors".
Today, top real estate companies turn to iFlip because of it's industry leading customer service, commitment to improvement, and hefty features set which includes: A complete CRM and business management platform, mobile anywhere/anytime access, direct mail campaign manager, easy website builder, unlimited websites, email marketing and autoresponder capabilities, smart calendar, task manager and much more!
Chris, a long time iFlip user recalls his first experience with iFlip "I placed 6 ads in 6 different markets for free using iFlip and had almost 100 birddogs signed on in less than a week, as well as over 40 potential buyers." It's tools like automatic social ad posting that allows users like Chris the ability to automate the majority of their business say's Dunlap.
Watch this video walkthrough of iFlip
One of the most exciting pieces of news to come out of iFlipRealEstate.com regarding their new iFlip 2.0 software is that for a limited time top real estate companies and investors across the country can now test-drive the entire system for less than a cup of their favorite coffee.
Less than 2 dollars can get a new user started and fully setup with the entire system out and see how it works. Cameron says "We believe we've created the ultimate tool for real estate companies and we know once users see just how powerful iFlip is they'll love it, that's why we offer a 100% risk-free test-drive of the system to every new customer". With no commitments to make or contracts to sign iFlipRealEstate.com is making it easy for anyone to give this new system a try.
Those interested in trying out iFlip for a full 30 days or in getting more information on the new release of iFlip 2.0 can visit http://www.iFlipRealEstate.com/trialoffer today.