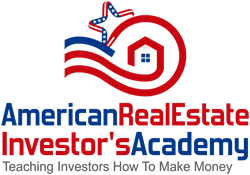 Salt Lake City, Utah (PRWEB) October 04, 2013
The American Real Estate Investors Academy radio show conducted an interview with Lee Phillips. Lee Phillips is one of the most sought after asset protection lawyers in America today. Listen to the radio archive as Lee shares some of his top asset protection strategies with the listening audience.
Lee Phillips is a nationally recognized expert in the field of asset protection, he is also a counselor to the United States Supreme Court. He teaches continuing education course to attorneys on a variety of subjects, as well as host of investor groups.
Where Lee really excels is that he has a unique ability to teach the very complicated asset protection schemes of the wealthy in a way that the average American can understand. The radio program is already working with Lee Phillips and his team to schedule a further series of interviews.
The American-REIA has a mission of bringing real estate investing education to the masses. While asset protection isn't exclusively a real estate investor problem, it is an issue that every working man or woman should address. People need to understand asset protection if they wish to accumulate generational wealth. One of the key elements of this interview is that the wealthy use legal structure and documents in a different way than people in the middle class. The difference in the approach of the wealthy is what secures that wealth for future generations of their families.
Asset protection is the key feature, other subjects like entity structuring, benefit plans, and building wealth by using a self-directed IRA are also touched upon. Also covered in this interview are topics that should interest a broad spectrum of people.
Listeners are encouraged to visit the American-REIA web site. The American Real Estate Investors Academy is an online learning platform for the people who want to learn how to make money in real estate. Real estate has produced more millionaires than any other investment in American history. Some of the most successful self-made real estate millionaires are regular contributors to the group's newsletter. Membership is free to everyone. The only requirement for membership is a desire to learn. On the club's website a variety of other investment related topics are covered in varying detail.
To hear a replay of this interview, go to the American Real Estate Investors Academy radio archive page, and click the link for Lee Phillips. Other radio interviews cover a variety of investing related topics from some of the nation's top educators.
Anyone can purchase Lee Phillips Asset Protection and Entity Structuring Products by visiting the home study course section of the American-REIA site.
To look for future interviews with other world class educators, go to the club's radio show fan page.