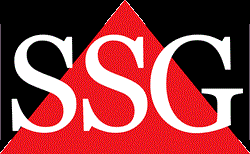 Dallas, Texas (PRWEB) October 03, 2013
The Caruth Institute for Entrepreneurship has selected Dallas-based SSG as a winner of the 2013 Dallas 100™ Entrepreneur Awards. SSG was recognized as one of the fastest growing, privately held companies in the Dallas area.
"We're honored to be part of the Dallas 100," Steve Steinheimer, CEO and president for SSG, said. "In the last few years we have been working to aggressively expand our billing and revenue management practice and our data management practice, and it is phenomenal to see our efforts recognized. We are looking forward to the ranking announcements."
A formal reception and awards ceremony will be held November 14 to announce the official rankings for the Dallas 100 winners.
The Caruth Institute, which is part of Southern Methodist University's Cox School of Business, recognizes entrepreneurs that fuel economic growth and innovation in the Metroplex. Dallas 100 award winners meet various criteria including increased revenue growth, percentage of growth and absolute dollar growth over the three years preceding the year's awards. For more information about the Dallas 100 Entrepreneur Awards, visit Caruth Institute for Entrepreneurship website.
About SSG
Founded in 1997, SSG, Ltd. is a Dallas-based Oracle Gold Business Partner and Informatica Channel and Consulting Partner specializing in Billing and Revenue Management (Oracle BRM), Data Management (Informatica Platform and Oracle DW/BI) and Custom Software Development. As a premier software professional services firm, SSG specializes in building trust-based relationships and solving complex problems in business-critical applications for our clients. The ideal SSG client has made significant investments in technology and values a partner they can depend on to bring a depth of experience and solve their technology challenges right the first time. SSG prides itself on providing the highest quality service to its clients with an unrivaled level of professional integrity, and is also proud to have been named one of the Dallas Business Journal "Best Places to Work" for three consecutive years.