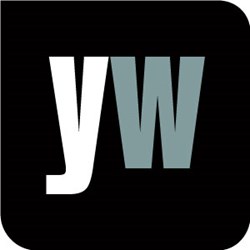 London, UK (PRWEB UK) 16 October 2013
Bone cancer survivor James Wigg recently took part in a walk to raise money for the Bone Cancer Research Trust, Hemel Today reported September 18th. The article, "Two Hemel families united against bone cancer stride out for awareness walk," noted that the walk was organised by the parents of Adam Dealey, who tragically succumbed to Ewing's Sarcoma at just 10 years old, whilst Bennetts End teen James Wigg has beaten off osteosarcoma – another form of bone cancer. Adam's dad John commented, 'It was fantastic to have the Wigg family involved. They are just as anxious as us to raise awareness of bone cancer.' (http://www.hemeltoday.co.uk/news/local/two-hemel-families-united-against-bone-cancer-stride-out-for-awareness-walk-1-5499723)
This led Yourwellness Magazine to delve into the causes of bone cancer. According to Yourwellness Magazine, 'Cancer begins with a change in the structure of DNA. DNA provides our cells with a basic set of instructions, such as when to grow and reproduce. A change in DNA structure is known as a mutation, and it can alter the instructions that control cell growth. This means that the cells continue to grow instead of stopping when they should. This causes the cells to reproduce in an uncontrollable manner, producing a lump of tissue called a tumour. (http://www.yourwellness.com/2012/01/causes-of-bone-cancer/#sthash.bFtMXzCI.dpuf)
Yourwellness Magazine outlined the known risk factors for bone cancer:
1. Fast-growing bones. It is thought that the rapid growth spurt that occurs during puberty may make bone tissue more vulnerable to cancer.
2. Previous exposure to high doses of radiation, such as undergoing radiotherapy.
3. Paget's disease of the bone. This is an uncommon bone condition that causes weakening of the bones.
4. Rare genetic conditions, such as Li-Fraumeni syndrome.
5. A history of retinoblastoma. This is a rare type of childhood cancer which develops in the eye.
To find out more, visit the gateway to living well at http://www.yourwellness.com.