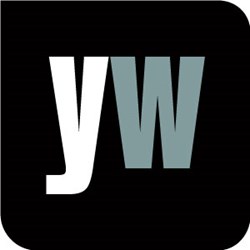 London, UK (PRWEB UK) 17 October 2013
A Muslim man who had a sudden brain aneurysm that left him in a coma has converted to Christianity following a near-miraculous recovery, The Daily Mail reported October 1st. According to the article, "Muslim man has a brain aneurysm then converts to Christianity when he wakes up from coma," Karim Shamsi-Basha was in a coma for a month in 1992 but when he woke up his neurosurgeon told him he had seen very few people in his condition go on to make a full recovery and suggested that Mr Shamsi-Basha find out why he survived. On the road to recovery, Mr Shamsi-Basha, who now lives in Nashville, Tennessee, began to read the Bible and was baptised in 1996, but he said it took the end of his first marriage, the death of his father and homelessness, until he fully believed in Jesus (http://www.dailymail.co.uk/health/article-2439973/Muslim-man-coverts-Christianity-recovering-brain-aneurysm-left-coma-month.html#ixzz2gdzJq7k6)
With this in mind, Yourwellness Magazine explored the risk factors for brain aneurysm. Yourwellness Magazine explained that there are two factors that can be prevented; smoking and high blood pressure. (http://www.yourwellness.com/topics/menu/health-a-z/information-of-heart-and-circulation-disorders/information-of-aneurysm-brain/#sthash.ArzADbsb.dpuf)
Smoking – Yourwellness Magazine explained smoking is a major risk factor for aneurysms because it causes atherosclerosis and raises blood pressure. There may also be harmful substances in tobacco smoke that could damage the walls of the arteries. Yourwellness Magazine advised smokers to consult their GP for a referral to an NHS Stop Smoking Service and/or medical treatment for the withdrawal symptoms.
High Blood Pressure – Yourwellness Magazine noted four lifestyle changes that can reduce high blood pressure:
1. Diet. Cut down on salt and eat plenty of fibre, fruit and vegetables.
2. Alcohol. Regularly drinking alcohol above what the NHS recommends will raise blood pressure over time. Men shouldn't regularly drink more than 3-4 units a day and women shouldn't regularly drink more than 2-3 units a day.
3. Weight. Being overweight forces the heart to work harder to pump blood around the body, which can raise blood pressure.
4. Exercise. Being active and taking regular exercise lowers blood pressure by keeping the heart and blood vessels in good condition. Regular exercise can also help with weight loss.
To find out more, visit the gateway to living well at http://www.yourwellness.com.