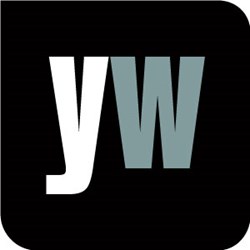 London,UK (PRWEB UK) 18 October 2013
Five-year-old Jake Frood is thought to have become one of the world's youngest Karate black belts, despite battling juvenile arthritis, The Daily Mail reported October 1st, The article, "'Karate saved my son's life': Boy, 5, overcomes arthritis and immune disorder to become one of the world's youngest black belts," noted the view of Jake's mother Kerry Frood, who commented, 'When Jake was first diagnosed with arthritis at three years old his legs were so weak. He tried physiotherapy, but found it far too difficult. He had started martial arts by this point and, even though he was finding that hard too, the doctors told him to keep on with it as it would make his legs stronger. So he kept up with it and has flourished…His legs are much stronger now too.' (http://www.dailymail.co.uk/health/article-2440046/Karate-saved-sons-life-Boy-5-overcomes-arthritis-immune-disorder-worlds-youngest-black-belts.html#ixzz2gdwxsj4U)
With this in mind, Yourwellness Magazine explored alternative treatments for arthritis sufferers. According to Yourwellness Magazine, 'Some people find complementary therapies can help ease the pain and discomfort of arthritis. There are also complementary therapies that reportedly improve flexibility and mobility. Most evidence regarding the benefits of complementary therapies for treating the symptoms of arthritis is anecdotal and has not been clinically proven to be effective. However, if you are in pain and arthritis is having a detrimental effect on your life, trying complementary therapies is a positive way of taking control of your symptoms, and it may help you to manage your pain.' (http://www.yourwellness.com/2012/05/complementary-therapy/#sthash.EuOv1beq.dpuf)
Yourwellness Magazine gave readers a checklist to make sure treatments are safe and reliable:
1. Ask how long the treatment is likely to last and how much it will cost.
2. Find out if there is a governing body for the treatment and whether the therapist is a member.
3. Make sure the therapist has insurance cover.
4. Ask about their training, how long they have practised and whether they have any particular areas of expertise.
5. Tell them about any medication and don't stop taking any medication until approved by a GP or consultant.
To find out more, visit the gateway to living well at http://www.yourwellness.com.