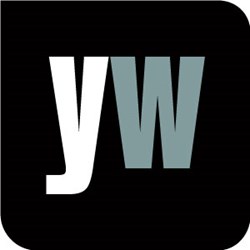 London, UK (PRWEB UK) 18 October 2013
The Binge Eating Disorder Association (BEDA) has launched its third annual National Weight Stigma Awareness Week (WSAW), it was announced in E-releases September 20th. The article, "Binge Eating Disorder Association Launches Third Annual National Weight Stigma Awareness Week to Build Awareness of the Damaging Effects of Weight Stigma and Strategies for Change," noted that the online event was created to help build awareness weight stigma and what can be done to stop it. Chevese Turner, CEO of BEDA, commented, 'We must continue to raise awareness around weight stigma and how focusing on weight rather than health and valuing smaller sizes can, in fact, have a negative effect on the physical and mental health of a person-of-size—especially those who have or are predisposed to eating disorders.' (http://www.ereleases.com/pr/binge-eating-disorder-association-launches-annual-national-weight-stigma-awareness-week-build-awareness-damaging-effects-weight-stigma-strategies-change-172979#sthash.XIj5ZUEF.dpuf)
This inspired Yourwellness Magazine to explore the treatment options for binge eating. According to Yourwellness Magazine, 'It is important that you seek medical advice if you think that you have a binge eating disorder. Your GP will assess you and recommend the best course of treatment for you. The National Institute for Health and Care Excellence (NICE) recommends the following treatments for eating disorders: a self-help programme, psychological therapy and a selective serotonin reuptake inhibitor (SSRI) antidepressant.' (http://www.yourwellness.com/topics/menu/health-a-z/information-of-mental-health-disorders/information-of-binge-eating/#sthash.emj7awcK.dpuf)
As well as discussing these treatments in more detail, Yourwellness Magazine explained that overweight binge-eating patients should follow a weight-loss plan that is drawn up by a healthcare professional, such as your GP or a dietician. Yourwellness Magazine outlined what this might involve:
1. Keeping a food diary. This can highlight particular binge foods that can be included in the eating plan to prevent the urge to binge on them.
2. Avoiding eating sugary foods. Eating quality carbohydrates will provide a slow and sustained energy release throughout the day.
3. Eating regular meals and snacks. This will sustain feelings of fullness as well as stabilising blood sugar.
To find out more, visit the gateway to living well at http://www.yourwellness.com.