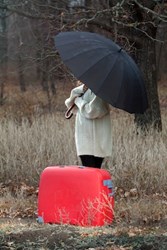 It is unacceptable that a private tutor should be so woefully underprepared and unsupported in her new position.
Oxford (PRWEB UK) 15 October 2013
Tutors International today published a statement on their website[1] about poor support and inadequate preparation for tuition roles by some tutoring organisations, which highlights the need for a professional tutoring body to regulate tuition providers and provide support for tutors and clients. The statement includes details of a recent event that has caused them concern for the safety of some tutors in the industry that are being placed by other tutoring agencies.
Founder of Tutors International, Adam Caller, commented in the statement, "This is precisely why we need an Association of Private Tutors in this country. It is unacceptable that a private tutor should be so woefully under-prepared and unsupported in their new position. It is shameful that a company that places private tutors with families without ensuring they have the essential training, a contract, full understanding of what the role will entail, and the agency's full support, at any time of day, can be allowed to practice. A professional body of private tutors will ensure that members are held to higher standards, so that tutors and parents can feel reassured as to safe, professional practice and a high level of support for all parties."
There have been further developments in the plans to create a UK-based Private Tutor Association with the leading global tuition provider, Tutors International, being the first tutoring organisation formally invited to join as a Corporate Member.
The Association, which has been discussed at length[2] between members of the CMRE and participating groups, has caused some controversy in the recent past, with some tutoring organisation fuelling the misconception amongst private tutors that a formal professional body will dictate too many aspects of their jobs.
In a recent article by Tutors International[3] Mr Caller sought to reassure private tutors that "any Association given the go-ahead will aim solely to provide a useful, supporting organisation for private tutors."
About Tutors International
Tutors International is a worldwide organization providing experienced full-time private tutors to work with children of all ages and nationalities, in a wide variety of situations, including international relocation, after-school support, full-time home tuition, support for AD/HD and dyslexia, home schooling for frequent travellers, and college prep and coaching.
Tutors International was founded by Adam Caller who has tutored students of all ages. He has received specialist training in dyslexia and AD/HD and is very sensitive to children's educational difficulties. He has now turned this expertise to recruiting, training and placing other tutors with HNW and UHNW families around the world. Adam is a member of the Independent Educational Consultants Association (IECA).
References:
[1] Statement published by Tutors International, http://www.tutors-international.com/tutors-international-release-a-statement-today-calling-for-a-private-tutoring-association-to-protect-tutors-and-families-from-unsafe-practice-by-tuition-agencies/, on 10 October 2013
[2] Article on Education Investor website: CMRE consults on new professional association for private tutors, http://www.educationinvestor.co.uk/ShowArticle.aspx?ID=3334, posted on 22 May 2013
[3] Press release published by Tutors International: 'An Association of Private Tutors Will Not Undermine or Hinder A Tutor's Ability to Do Their Job', Says Tutors International, http://www.tutors-international.com/an-association-of-private-tutors-will-not-undermine-or-hinder-a-tutors-ability-to-do-their-job-says-tutors-international/, posted on 5 August 2013