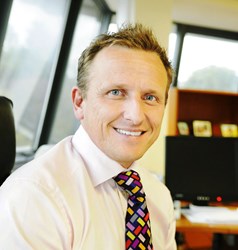 This new software will allow people to use and navigate our website a lot more freely.
(PRWEB UK) 7 October 2013
With mobile phone technology ever changing, Staffordshire based insurance broker Autonet Insurance has once again moved in the right direction, focusing heavily on developing a new mobile phone interface for their customers to access their website. This development was made in conjunction with their recent homepage update, providing customers a more thorough overview of product listings, as well as improving call to actions and convenience.
The new technology is user-friendly, compatible with all smartphones and simple to use. Navigation and website search was at the forefront of the research and development as managers were concerned that prior to the change, people may have found 'surfing' the insurance website with a mobile phone somewhat tricky.
Ian Donaldson, Managing Director, commented: "I am very pleased that we have successfully redeveloped our mobile and tablet application for Autonet customers. We strive to provide a service that is second to none and this new software will allow people to use and navigate our website a lot more freely. We're glad to be amongst one of the first brokers to utilise the platform and will continue to develop it further in the future."
Once the programming had been complete, the software was then put to use in a test environment where the new functionality was apparent straight away. Users will now be able to navigate the website through easy to use touch screen buttons and clear concise drop down menus. Also added to the mobile phone software is a feature that will allow users to log in to their own account to access personal information and insurance documentation, with a readily available download option.
Project Manager Lloyd Morris-Fletcher, who designed the new application, commented: "This is a great step forward for Autonet Insurance by embracing new technology to improve the customer journey. Customers were the number one priority when developing the software and we've created a simple to use interface which allows them to easily access all their vital information. It encourages progress along the customer funnel with an aim to improve conversions amongst the key areas of car, van and business insurance."
At present the new application is in beta stage and feedback is welcomed by Autonet Insurance from new users.
To access the full article, please click here.