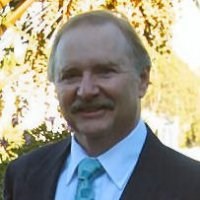 Petaluma, California (PRWEB) October 03, 2013
At their recent Reseller annual event, AccountMate Software Corporation announced their plan to have a Mobile Application available for tablets and smartphones by the end of this year.
AccountMate EVERYWHERE Mobile will work with all tablets, smartphones and laptop computers so that clients have the option to determine the devices best suited for their organizations.
David Render, AccountMate's Chief Operating Officer, announced that, "This product will work with installed AccountMate data and reports regardless of the mobile device." Even custom reports will be able to be accessed from these mobile devices. Security parameters only allow authorized users to access specific data.
Since no data ever resides on the device any longer than during the accessing time, there is no worry should the device be lost or stolen.
Sheldon Waters who leads up the development effort for AccountMate's partner, INFOtrac Solutions, explained that the system is a "fully hosted infrastructure as a service" which means that users can pay for this service based on a monthly subscription fee. This assures flexibility and makes it a low point of entry. Users can be added as needed.
This AccountMate EVERYWHERE Mobile application works with the AccountMate installed data. It will be released with pre-developed applications. Customized reports can bring an even greater value-added benefit. Field sales, field service, convention sales, management, off-site location managers are all audiences that will gain more enhanced practical use of their data from using mobile devices and running the AccountMate EVERYWHERE for Mobile application.
This mobile application will be available by the end of 2013.
About AccountMate
Founded in 1984, AccountMate develops and markets fully modifiable business accounting software. Systems range from single user versions to those that support hundreds of users simultaneously. AccountMate software is available for local installation, remote hosted or as SaaS. It is distributed exclusively through a worldwide channel of authorized solution providers. AccountMate can be reached at (800) 877-8896 or at http://www.accountmate.com.