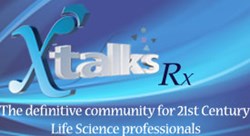 Toronto, Canada (PRWEB) October 04, 2013
Join esteemed speakers from Iowa State University, Kansas State University and Leibniz Institute of Plant Genetics and Crop Plant Resaerch (IPK), as they share their research including a case study of how custom target enrichment from Roche NimbleGen is enabling plant genomics research.
Plant genomes are known for their large genetic content, presenting challenges in whole-genome sequencing and data processing. As the leader in target enrichment for non-annotated genomes and developing custom content for plant species, Roche NimbleGen provides efficient and cost-effective methods to overcome these challenges for studying large genomes.
A Q&A with the audience will follow the main presentation.
For more information about this event or to register, visit http://xtalks.com/Exome-Sequencing-for-Crops.ashx
Xtalks, powered by Honeycomb Worldwide Inc., is a leading provider of educational webinars to the global Life Sciences community. Every year thousands of industry practitioners turn to Xtalks for access to quality content. Xtalks helps Life Science professionals stay current with industry developments, trends and regulations. Xtalks webinars also provide perspectives on key issues from top industry thought leaders and service providers.
To learn more about Xtalks visit http://xtalks.com/ContactUs.ashx
Contact:
Karen Lim (416) 977-6555 ext 227
clientservices(at)xtalks(dot)com