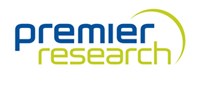 Toronto, Canada (PRWEB) October 07, 2013
Ensuring the accurate assessment of medical devices in the post market phase is critical. The implications of this assessment, place importance on the health and safety of patients, the viability of the business, both in terms of marketing and any resulting litigation or recall of the product. Significantly, the regulations concerning medical devices in the post market phase require life cycle management of all the product characteristics and thereby continuous assessment of risk.
The risk of the product determines whether a Post Market Clinical Follow Up or a Registry Study is required. Vigilance Reporting is necessary to analyze the data from clinical studies to determine the safety of the device.
This webinar discusses Post market Clinical Follow- up studies and Device Registries. It describes the choice of the two types of studies and the issue of risk. Vigilance reporting is important when assessing the safety and performance of the device. All of the data attained on the device whether it is from clinical studies – a PMCF or Registry as well as Vigilance Reporting needs to be integrated into the risk management documentation so an accurate assessment can be made on the medical device.
For more information about this event or to register, visit: http://xtalks.com/Medical-Devices-In-The-Post-Market-Phase.ashx
About Premier Research
Premier Research is a leading global contract research organization serving biotech, pharmaceutical and medical technology companies. The company's D-TARGET medical devices and diagnostics unit has conducted more than 340 clinical research projects and recruited 35,000 patients.
The company has a wealth of experience in rare disease and pediatric research having managed about 100 projects in each area in the last five years alone. Its services include clinical research and regulatory outsourcing in the areas of analgesia; neurology; infectious, cardiovascular, and respiratory disease; dermatology; oncology; and medical devices.
Hosting this webinar: Xtalks - powered by Honeycomb Worldwide Inc., is a leading provider of educational webinars to the global Life Sciences community. Every year thousands of industry practitioners turn to Xtalks for access to quality content. Xtalks helps Life Science professionals stay current with industry developments, trends and regulations. Xtalks webinars also provide perspectives on key issues from top industry thought leaders and service providers.
To learn more about Xtalks visit http://xtalks.com/ContactUs.ashx.
Contact:
Karen Lim (416) 977-6555 ext 227
clientservices(at)xtalks(dot)com