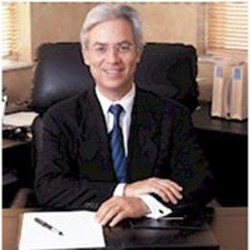 Milton is an expert in strategic planning, corporate finance and mergers & acquisitions. He will be tremendous for our company as we grow to make the natural progression to the NYSE.
Deerfield Beach, FL (PRWEB) October 03, 2013
Thomas Anthony Guerriero, CEO of Oxford City Football Club, Inc., announced today that he has reached an agreement with world renowned corporate finance and M&A expert, Milton H. Barbarosh to oversee Oxford City's mergers, acquisitions and strategic planning. Guerriero stated, "Milton is an expert in strategic planning, corporate finance and mergers & acquisitions. He will be tremendous for our company as we grow to make the natural progression to the NYSE. His education, knowledge, and experience is world renowned and he will make an immediate impact on our company."
Milton H. Barbarosh was the former CEO of JW Charles Group, Inc., which owned a NYSE Member securities firm, a real estate and development company with over 400 employees, and annual transactions of over $1.75 Billion. Prior to this, he was Manager of the Royal Bank of Canada's M&A Group and a Manager in Ernst & Young's Mergers & Acquisitions and Business Valuation Group.
About Oxford City FC
Oxford City Football Club is a publicly traded company with short term plans to go to the AMEX/NYSE, which is an owner of two professional football clubs and a professional futsal team. Oxford City has one club, which plays in the Conference North Division and another team, which plays in the Hellenic League Premier Division of the English Football Association. Their futsal team is competes at the highest level in the England and was the 2012 Champions in the UK.
The company is strategically positioned to implement their vertical integration model incorporating all their divisions towards future growth. The company also owns Oxford City University in the United States, which expects to have its first brick and mortar campus offering their comprehensive professional degree programs in South Florida in the near future. OXFC expects the strong ties in Oxford where they own Oxford City Sports College, to strategically put the University in a tremendous position for the future. The company also owns a Registered Investment Advisory& Real Estate Firm based in South Florida. This diversified portfolio of companies has established a solid core foundation, which we hope will allow the company to have a multitude of revenue streams in the future.
Safe Harbor for Forward-Looking Statements
This press release contains forward-looking statements within the meaning of Section 27A of the Securities Act of 1933, as amended, and section 21B of the Securities and Exchange Act of 1934, as amended. Readers are cautioned not place undue reliance on these forward-looking statements, which are only predictions and only speak as of the date hereof. Forward-looking statements usually contain the words "estimate," "anticipate," "believe," "plan," "expect," or similar expressions and are subject to numerous known and unknown risks and uncertainties. These risks and uncertainties could cause the Company's actual results to differ materially those indicated in the forward-looking statements. Investors are encouraged to carefully review regulatory filings prior to investment consideration. Past performance is no guarantee of future success or that there cannot be losses or business interruption. The Company is in a rapid growth sector that may or may not continue to grow in the future and therefore poses risks that may be different than other investments. Management regularly provides news and additional information believed to be true and accurate at the time of dissemination but has no requirement to modify, comment or change in the future should circumstance change or information prove to be inaccurate for any reason. Additionally, the Company makes every effort to comply with all applicable laws.