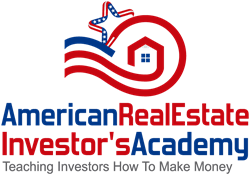 "I could buy millions of dollars-worth of property every week and make money for my partners...."
Chicago, IL (PRWEB) October 05, 2013
Josh Caldwell of the American Real Estate Investors Academy used the club's radio program to explain how the wealthy use IRA money to get a high rate of return. Among the power moments in this program was the revelation that real estate investors are willing to partner with IRA investors to make lucrative deals.
The American Real Estate Investors Academy is an internet based learning platform that seeks to bring real estate investing education to the masses. The vast majority of the content produced by the academy is free to anyone who wants to learn how to make money in real estate. The academy was founded on the shopping mall principal. The idea was to gather the best educational resources from across America, then use content from only the most successful real estate investors, and to place all of this information onto a single web based platform so that anyone could access the information.
In this case, the clubs radio show was used as a vehicle to teach investors how they can use IRA funds to make a high return on investment or ROI. Josh Caldwell, President of the Western Pennsylvania Real Estate Investors Association is a successful investor who uses IRA money in his own business to buy, rehab, and flip property for big profits. Josh goes through the steps that he takes to structure deals in a way that makes it safe and easy for IRA account holders to partner with him.
Many professional investors will partner with self-directed IRA account holders to buy high profit property. The reason is simple, there are more worthwhile ventures in the market today than any single investor could possibly fund. Even superstars like Donald Trump partner with private investors to put deals together. According to Josh Caldwell, "I could buy millions of dollars-worth of property every week and make money for my partners. One of the strange things about being a successful real estate guy is that people are always putting deals in front of me. I probably review two hundred properties per week, and I let a lot of the gems go past me because I don't have the cash to buy them all." This is a common problem for well-known investors.
On the opposite side of the coin, IRA investors are frequently looking for new ways to make higher rates of return. In this interview Josh explains how these two groups can partner on individual deals in a way that can be very lucrative for both parties. The IRA investors are protected in several ways, to minimize the risk, and they have a first right of refusal to fund any deal. There is no obligation to enter into any deal, just an opportunity. To hear the interview in its full length, go to the American-REIA home page or just click this LINK. To ask a question of the host, you can email Josh Caldwell at Josh(at)American-REIA(dot)com.