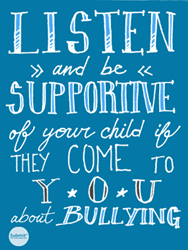 The internet has opened our world to our children, but it has also opened up our children to the world.
Atlanta, GA (PRWEB) October 22, 2013
Les Ottolenghi Director of "Submit the Documentary" announced today his award winning cyberbullying and sexting film will be live online for the world to see on October 24, 2013. The goal of creating the film was to connect parents, educators, professionals, and children together to discuss what is happening in the sub-culture of social media.
In a recent interview with Palo Alto Weekly Ottolenghi describes his approach to creating the film, "When cyberbullying is mentioned in the news it is usually because a child or teen has committed suicide. It is only when it is sensational that it warrants the headlines, while teens and children are dying every day. The Producers and I wanted to go beyond the headlines. We did not want to further sensationalize the issue. The main goal was to raise awareness and show how cyberbullying affects kids, teens, families, and how everyone else is working to stop it whether they are an expert, psychologist, law enforcement or congressman. I also wanted to make it informational for parents and grandparents, a tool for organizations and educational institutions, and a way to start a dialogue between parents and kids, or teachers and students, and most importantly to let kids know that what they do and say online affects themselves and others."
To watch the cyberbullying documentary "SUBMIT" beginning on Thursday October 24, 2013 visit: (https://vimeo.com/channels/submitthedoc).
About the cyberbullying movie:
Submit the Documentary exposes the most epic struggle in the digital, Internet age - cyberbullying. Cyberbullying is bullying by means of electronic technology committed through email, instant messaging, mobile applications, social media, chat rooms, and blogs or through messages and images sent through a cell phone. Because of the anonymity, kids who never thought of being a bully are becoming harassers. By exploring the complicated dynamics behind cyberbullying, Submit the Documentary describes the impact and outcomes of advanced technology and human nature in a lawless, new, social frontier.
Marketing Director and social media consultant for the film, Kristin Matysik, also expands upon what the film has been doing in communities nation and world-wide to create greater awareness and education on cyberbullying. "In six short months we have obtained several partnerships including with Sprigeo, RFK Center: Project Seatbelt, Cyberbullying Research Center, YourSphere, Team Bully Proof, SmartSign, and many more. Through these partnerships we have been able to provide over 200 school screenings, appear in five film festivals, create a dynamic Public Service Announcement "It's Not Physical, It's Personal", and run fun contests for children and teens. Currently through the beginning of November we are focused on a campaign with RFK Center: Project Seatbelt (https://rfkcenter.secure.force.com/csic/RFKC_SeatBelt) that encourages both students and community members to get involved in being a part of the change that needs to and has to happen in our society through an online petition. We also are looking forward to being a part of the International Bullying Prevention Conference in Nashville sponsored by Sprigeo November 10, 2013 (http://www.stopbullyingworld.org/)."
For more information about the film, events, and campaigns, visit (http://www.submitthedocumentary.com).
All interview and press inquiries, please contact Kristin Matysik.