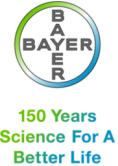 This new bag-on-valve spray technology provides a novel solution using eco-friendly air or nitrogen propellant, which eliminates hydrocarbon propellant release to the environment offering a longer shelf life, Temprid ReadySpray is a milestone product.
Research Triangle Park, NC (PRWEB) October 07, 2013
Environmental Science, a division of Bayer CropScience LP, has announced the registration of a bag-on-valve insecticide, Temprid® ReadySpray, which will be showcased at Bayer's booth (#713) at the National Pest Management Association's (NPMA) PestWorld 2013 in Phoenix, Ariz., this month.
Bayer is also offering a special introductory offer starting Oct. 1 through Oct. 31. All pest management professionals (PMPs) can take advantage of this offer of $1 off a can or $12 off a case at any authorized Bayer distributor.
Carrying the proven performance of Temprid SC, Temprid ReadySpray can be applied at all angles with its bag-on-valve technology, completely empties after its use and does not release a propellant or emit odors, making it a convenient solution for PMPs. The product provides a long-lasting residual of up to six months for bed bug control and the effective control of a broad spectrum of hard-to-kill pests indoors and outdoors, including spiders, ants and flies. Its dual mode of action kills bed bugs resistant to pyrethroid insecticides, in addition to bed bug eggs.
"PMPs are looking for that flexible solution that effectively treats occasional invaders and hard-to-kill pests," said Norman Barclift, marketing manager, General Insect Control. "The introduction of Temprid ReadySpray provides peace of mind when using a trusted brand and a product that delivers immediate results in an all-in-one solution."
Application and Use
Temprid ReadySpray's dual mode of action is designed for residential and commercial use, both indoors and outdoors, as either a crack or crevice injection or spot treatment for more than 50 pests. This product will not damage paints, plastics, fabrics or other surfaces where water alone causes no damage, and does not require any pumping prior to application. Capable of reaching pests from a distance of 10 to 12 feet, the product provides an even and controlled spraying pattern and does not lose pressure as the can empties. No personal protective equipment is required during use. Temprid ReadySpray does not contain chlorofluorocarbons (CFCs) or other ozone depleting substances.
"This new bag-on-valve spray technology provides a novel solution using eco-friendly air or nitrogen as the propellant, which eliminates hydrocarbon propellant release to the environment," said Dr. Byron Reid, senior principle scientist, Environmental Science. "Offering a longer shelf life, Temprid ReadySpray is a milestone product that gives PMPs a curative and preventative solution."
To learn more about Temprid ReadySpray and the special introductory offer, stop by Bayer's booth (#713) at NPMA's PestWorld, Oct. 22-25, and speak with a Bayer representative. Or, visit http://www.BackedbyBayer.com.
Not all products are registered in all states. Always read and follow label instructions carefully.
Bayer CropScience Twitter Page:
http://twitter.com/bayer4cropsus
Bayer CropScience Blog:
http://connect.bayercropscience.us
Bayer, the Bayer Cross and Temprid are registered trademarks of BAYER.
Bayer CropScience is committed to bringing new technology and solutions for agriculture and non-agricultural uses. For questions concerning the availability and use of products, contact a local Bayer CropScience representative, or visit Bayer CropScience online at bayercropscience.us.
###
About Bayer CropScience
Bayer is a global enterprise with core competencies in the fields of health care, agriculture and high-tech materials. This year the company is celebrating 150 years of Bayer – consistent with its mission "Bayer: Science For A Better Life". Bayer CropScience, the subgroup of Bayer AG responsible for the agricultural business, has annual sales of EUR 8,383 million (2012) and is one of the world's leading innovative crop science companies in the areas of seeds, crop protection and non-agricultural pest control. The company offers an outstanding range of products including high value seeds, innovative crop protection solutions based on chemical and biological modes of action as well as an extensive service backup for modern, sustainable agriculture. In the area of non-agricultural applications, Bayer CropScience has a broad portfolio of products and services to control pests from home and garden to forestry applications. The company has a global workforce of 20,800 and is represented in more than 120 countries. This and further news is available at: press.bayercropscience.com.
Contact:
Bayer CropScience Media Hotline, 1-877-879-6162, or
Brittany Julian
Global Prairie
Tel: (216) 256-3317
Email: brittany(dot)julian(at)global-prairie(dot)com
Becca Hogan
Manger of External Communications
Bayer CropScience, LP
Tel: (919) 549-2998
Email: becca(dot)hogan(at)bayer(dot)com
USA-BCS-2013-0266
Find more information at bayercropscience.us.
Forward-Looking Statements
This release may contain forward-looking statements based on current assumptions and forecasts made by Bayer Group or subgroup management. Various known and unknown risks, uncertainties and other factors could lead to material differences between the actual future results, financial situation, development or performance of the company and the estimates given here. These factors include those discussed in Bayer's public reports which are available on the Bayer website at bayer.com. The company assumes no liability whatsoever to update these forward-looking statements or to conform them to future events or developments.
(C)2013 Bayer CropScience LP, 2 T.W. Alexander Drive, Research Triangle Park, NC 27709. Always read and follow label instructions. Bayer® and the Bayer Cross® are trademarks of Bayer. For additional product information call toll-free 1-866-99-BAYER (1-866-992-2937) or visit our website at BayerCropScience.us.