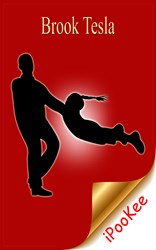 Are we really on the way down? Has our leadership failed us?
(PRWEB) October 05, 2013
Mr. Brook Tesla, the author of iPooKee, released today commentary on his new novel. "iPooKee is a startlingly clear mirror of our society and the country we love so much," he said. "My book reflects the outstanding achievements of America. But it also raises concern about what appears to be the moral, economic, and cultural decline of a world power. Are we really on the way down? Has our leadership failed us?"
"Still, it's not too late to address these concerns. The young generation may understand the consequences of the broken system of government and the growing disenchantment with the country's direction," Tesla added. "Where are we headed? America seems to be immersed in a virtual world that dominates every aspect of our lives. Can we strike the right balance between the real and the unreal?"
Feedback from readers further elaborate on Mr. Tesla's statement: iPooKee does not attempt to answer these questions directly. It uses an imaginary world, the City of @, to follow a teenager on a time-warping odyssey. Her challenge? Nothing less than to reverse an unspeakable tragedy that seemed to usher in the decline of a world power.
Finally, Mr. Brook Tesla expressed his worries: "I love this country and I'm deeply concerned. I hope that my book would contribute to the already ongoing discussion: How to fix our governing system. As many Americans, I too, believe that this is a rudimentary responsibility of every citizen. We must obey the laws of the land, though, challenge the status quo. Challenge stagnation. Challenge ourselves!"
Visit iPooKee Web site: http://www.pookee.com
Order iPooKee eBook: Kindle, Nook, iTunes Book Store on any Apple device, Google Play, Kobo