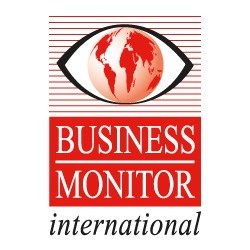 The decade-long boom in Chinese commodities imports will be rocked by the shifting shape of Chinese growth.
(PRWEB UK) 4 October 2013
Business Monitor has just released its latest special report, China's Shifting Commodity Imports: Winners And Losers, examining which countries and commodities will be the winners and losers from a structural slowdown in Chinese economic growth. It also looks at the associated impact on commodities demand.
Business Monitor foresees that the decade-long boom in Chinese commodities imports will be rocked by the shifting shape of Chinese growth. In particular, a significant slowdown in China's economy and an end to the unprecedented multiyear construction boom will dramatically alter the country's demand for commodities imports. Nonetheless, thanks to rising incomes and government policy, Business Monitor are confident that imports of certain commodities will remain resilient and defy broad weakness in the overall economy. The special report states that these trends will have major implications for countries and companies involved in the production, processing and transportation of commodities to China.
The report looks in detail at key sectors that will be affected, including commodities, oil & gas, mining, metals, agribusiness, shipping and freight transportation.
All of Business Monitor's core views on China's economic outlook and the commodities landscape are comprehensively backed up by extensive data and forecasts, to understand the opportunities and risks that will come out of the slowdown.
The report answers key questions, such as:

Is the decade-long boom in Chinese commodity imports over?
What will the impact be of a dramatic slowdown in Chinese economic growth?
Which commodities will see demand growth wane?
Which commodities will see import demand continue to grow strongly?
Which countries will be winners/losers?
What are the implications for the shipping and freight industries?
The views in the special report are integrated, forward looking, and independent. It draws on BMI's 30 years of experience to critically evaluate the outlook for China's commodities imports in 2013 and beyond.
Business Monitor is a leading, independent provider of proprietary data, analysis, ratings, rankings and forecasts covering 195 countries and 24 industry sectors. It offers a comprehensive range of products and services designed to help senior executives, analysts and researchers assess and better manage operating risks, and exploit business opportunities.