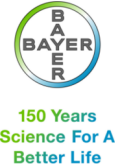 We're continually searching for innovative ways to provide our customers with world-class solutions. Members will find expanded benefits, the integration of our Bayer Accolades® and Fall Solutions, in a single convenient site.
RESEARCH TRIANGLE PARK, N.C. (PRWEB) October 14, 2013
Environmental Science, a division of Bayer CropScience LP, today launched My Bayer Rewards, an integrated loyalty and rewards website where customers can access all Bayer CropScience Turf and Lawn promotions, including Bayer Accolades® and Bayer Fall Solutions™, in a single location.
"We're continually developing new, innovative ways to provide our customers with a world-class experience," said Jose Milan, head of Bayer's Turf & Ornamental (T&O) business. "My Bayer Rewards is another tool to help professional turf managers build their businesses. The easy-to-use, fully integrated rewards site helps customers save time and maximize savings and benefits."
My Bayer Rewards clearly features all promotions in which customers are eligible to participate. Members can earn rebates and rewards for sales and purchases of Bayer products, learn about new promotions, track Bayer product transactions within each promotion, view earnings, and redeem loyalty points. To participate in any featured Bayer promotion, customers simply register at the My Bayer Rewards website (https://myrewards.cropscience.bayer.com/registration).
Through the Bayer Accolades promotion, now part of My Bayer Rewards, members earn points throughout the year for the purchase of Bayer herbicides, fungicides and insecticides for T&O professionals. Bayer Accolades offers three levels of participation based on the total number of points earned in a calendar year – and with each new level, customers will enjoy added benefits. Participants can redeem points online and choose from a catalog of more than 800 products. Existing Accolades member usernames will remain the same and unexpired points balances will automatically transfer to the new My Bayer Rewards site.
Bayer's Fall Solutions program offers My Bayer Rewards members a convenient online process where they can take advantage of the year's best deals on Bayer solutions. Golf course superintendents, lawn care operators and other green industry professionals can choose from customized product PAK™ offerings and other featured products to maximize savings on the Bayer tools needed to effectively care for warm- and cool-season turf. Earn a distributor product credit or My Bayer Rewards points on every Bayer purchase between Oct. 1 and Dec. 6, 2013.
Participation in any Bayer promotion requires registration in the My Bayer Rewards portal. Registration is easy and promotional emails are opt-in. Current members of Bayer promotions will receive an email with a login and temporary password when the website is live. For customers who participated in the 2012 Bayer Accolades or Fall Solutions promotion, order history and reward preferences will automatically transfer to the new My Bayer Rewards site. All customers are guaranteed Bayer's premier customer service, available daily 8 a.m. – 8 p.m. ET.
Learn more and register at https://myrewards.cropscience.bayer.com.
Bayer Golf Twitter Page:
http://twitter.com/BayerGolf
Bayer CropScience is committed to bringing new technology and solutions for agriculture and non-agricultural uses. For questions concerning the availability and use of products, contact a local Bayer CropScience representative, or visit Bayer CropScience online at bayercropscience.us.
###
Visit the Bayer Connect - Social Hub for all Bayer CropScience social media, recent news, blog posts, videos and more.
About Bayer CropScience
Bayer is a global enterprise with core competencies in the fields of health care, agriculture and high-tech materials. Bayer CropScience, the subgroup of Bayer AG responsible for the agricultural business, has annual sales of EUR 7.255 billion (2011) and is one of the world's leading innovative crop science companies in the areas of seeds, crop protection and non-agricultural pest control. The company offers an outstanding range of products including high value seeds, innovative crop protection solutions based on chemical and biological modes of action as well as an extensive service backup for modern, sustainable agriculture. In the area of non-agricultural applications, Bayer CropScience has a broad portfolio of products and services to control pests from home and garden to forestry applications. The company has a global workforce of 21,000 and is represented in more than 120 countries. This and further news is available at: press.bayercropscience.com.
Contact:
Bayer CropScience Media Hotline, 1-877-879-6162, or
Jenny Miltner
Global Prairie
Tel: (216) 374-1274
Email: ciara(dot)ahern(at)global-prairie(dot)com
Becca Hogan
Manager of External Communications
Bayer CropScience, LP
Tel: (919) 549-2998
Email: becca(dot)hogan(at)bayer(dot)com
USA-BCS-2012-0273
Find more information at bayercropscience.us.
Forward-Looking Statements
This release may contain forward-looking statements based on current assumptions and forecasts made by Bayer Group or subgroup management. Various known and unknown risks, uncertainties and other factors could lead to material differences between the actual future results, financial situation, development or performance of the company and the estimates given here. These factors include those discussed in Bayer's public reports which are available on the Bayer website at bayer.com. The company assumes no liability whatsoever to update these forward-looking statements or to conform them to future events or developments.
©2013 Bayer CropScience LP, 2 T.W. Alexander Drive, Research Triangle Park, NC 27709. Always read and follow label instructions. Bayer, the Bayer Cross and Accolades are registered trademarks of Bayer. Fall Solutions and PAK are trademarks of Bayer. For additional product information call toll-free 1-866-99-BAYER (1-866-992-2937) or visit our website at BayerCropScience.us.