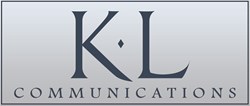 Red Bank, NJ (PRWEB) October 07, 2013
KL Communications will be exhibiting, presenting and is nominated for the prestigious NGMR Disruptive Innovator Award at The Market Research Event 2013, taking place October 21-23 in Nashville, TN. KL Communications will be exhibiting at Booth 217, and encourages event attendees to stop by their booth and check out the latest company and industry developments.
KL Communications is a collaborative research agency that specializes in co-creation via their comprehensive CrowdWeaving™ solution. According to the company website, CrowdWeaving™ is a "unique co-creation solution that creates a truly collaborative environment where stakeholders and customers work together to generate, develop, design, and validate new ideas and solutions so you innovate faster and with greater success." Conference attendees interested in learning more can RSVP here to an exclusive lunch session and CrowdWeaving™ presentation on Tuesday, October 22 at 12:30.
As a thought leader and major innovator within the market research arena, KL Communications has been nominated for the 2013 NGMR Disruptive Innovator Award. This award distinguishes companies and individuals who have proven their outstanding leadership abilities as change agents within the market research industry.
As Sean Holbert, Executive Vice President of Business Development at KL Communications, explains, "We are excited to present attendees with an exclusive look at our unique CrowdWeaving solution. The NGMR nomination came as a pleasant surprise, but it shows we are on the right track when we discuss CrowdWeaving as a truly innovative way to collaborate with consumers."
KL Communications is the go-to resource for innovative market research solutions and will be among several other groundbreaking companies exhibiting and presenting at The Market Research Event. For more information or to register for The Market Research Event, please visit the Institute for International Research website.