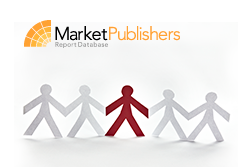 London, UK (PRWEB) October 03, 2013
The global market for non-lethal (non-deadly) weapons is set to be worth USD 880.5 million in 2013, and it is projected to reach to a value of more than USD 1.146 billion by end-2018, thereby registering a CAGR of 5.42% between 2013 and 2018. The market owes its growth to the shift in the nature of warfare – from its conventional form to insurgent activities and war operations in urban terrain. The demand for crowd dispersal weapons are expected to grow at the highest rate. The US non-lethal weapons market is likely to grow at the highest CAGR (just over 5%) during the forecast period, followed by Russia with 8.5% CAGR. The US is expected to spend around USD 1.186 billion on these weapons in the next few years. The regions of Europe and Asia are set to spend, respectively, around USD 1.922 billion and just over USD 1.146 billion on these weapons.
The industry is highly competitive, with most of the tier-1 players coming from the US and Europe. There is a trend towards increased joint development and production as well as public-private partnerships (PPPs).
In-demand research report "Non-Lethal Weapons Market (2013 – 2018)" drawn up by MarketsandMarkets (M&M) has been recently published by Market Publishers Ltd.
Report Details:
Title: Non-Lethal Weapons Market (2013 – 2018)
Published: September, 2013
Pages: 181
Price: US$ 4,650.00
http://marketpublishers.com/report/industry/other_industries/non-lethal-weapons-market-2013-v-2018.html
The report presents a complete analysis of the global non-lethal weapons market through 2018, segmented by the revenue generated across the various homeland security sub-sectors, geography and by country. The study identifies the main market drivers, restraints and opportunities; as well as discusses key industry trends, market trends, and technology trends that are set to impact the global marketplace. The report features the market size of the global market, besides covering the market share by various sub-sectors. The market size of the leading defense spenders in each region, with market share by sub-category, is provided. Additionally, the competitive landscape analysis along with a thorough discussion of the top players including their financials, products and services, strategies and developments; distribution channels, market valuation and pricing can also be found in the research report.
Report Features:

All-encompassing overview of the global non-lethal weapons market, with detailed market segmentation.
Historical and actual data on the industry performance.
Analysis of the market dynamics, including drivers, restrains and challenges.
Trend analysis – market trends, industry trends and technology trends.
Analysis and forecast up to 2018 of the market size of the global market, with a discussion of the market share by sub-sector.
Individual market analyses and revenue forecasts by non-lethal weapon types for 6 regions and 24 countries.
Insight into the regional trends in spending and an analysis of the market size by region, as well as data on spending patterns by sub-sector for each region.
Overview of the competitive landscape, including market share analysis of non-lethal weapon manufacturers and market share analysis of non-lethal weapon, by country.
Profiles of top 16 leading players, covering details on their financial position, key products, and markets.
Market forecast through 2018.
More market research studies by the publisher can be found at M&M page.