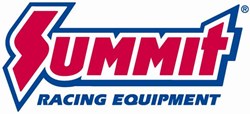 Tallmadge, OH (PRWEB) October 07, 2013
DUI's S.O.S. coils provide 56,000 volts more spark energy. That means more power, better throttle response, and improved fuel economy. Like baseball's legendary Sultan of Swat, Babe Ruth, the Sultans Of Spark (S.O.S.) LS ignition coils pack a big wallop. Each coil produces 7,000 more volts under load than OE coils—a total of 56,000 volts more spark energy versus a stock ignition. That extra voltage allows you to open spark plug gaps up to .065 inch. The larger gap exposes a hotter spark in the combustion chamber for an increased burn of the fuel mixture, resulting in more horsepower, better throttle response and fuel and smoother idle.
The S.O.S. coils are potted in thermal epoxy for improved heat transfer and vibration resistance. They have brass terminals for improved conduction and resistance to corrosion, are fully compatible with flash devices and programmers, and fit in OE coil brackets for easy installation. Coils come in sets of eight.
APPLICATIONS
Most 1999-2013 GM trucks and SUVs with LS engines (including Flex Fuel vehicles) and 2010-13 Camaro; The coils can also be used on LS engines in street rod, classic truck, musclecar, etc. engine swaps.
Summit Racing Equipment
http://www.SummitRacing.com
1-800-230-3030