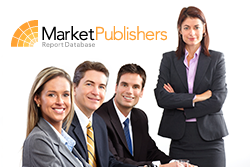 London, UK (PRWEB) October 03, 2013
MarketPublishers.com announces that a new research report on the lithium sulfate monohydrate (CAS 10102-25-7) market created by BAC Reports is available in its catalogue.
The newly published report "Lithium Sulfate Monohydrate (CAS 10102-25-7) Market Research Report 2013" draws up an elaborate picture of the lithium sulfate monohydrate market. It presents a comprehensive product profile, which contains lithium sulfate monohydrate's description, a review of its composition and ingredients, information on the main health risks, insight into toxicological and ecological effects of the chemical, and a variety of handling, storage and transportation requirements. The research study presents an overview of lithium sulfate monohydrate's properties, discusses the major production methods and details major applications of the product.
The study presents in-depth insights into the lithium sulfate monohydrate market globally and across major regions, offers detailed profiles of the leading and niche manufacturers and traders active in the lithium sulfate monohydrate marketplace on a global and regional scale. Additionally, the report provides a snapshot of the key lithium sulfate monohydrate consumers across the main end-use sectors, besides looking into prices for the product by region.
Report Details:
Title: Lithium Sulfate Monohydrate (CAS 10102-25-7) Market Research Report 2013
Published: October, 2013
Price: US$ 2,650.00
http://marketpublishers.com/report/industry/chemicals_petrochemicals/lithium_sulfate_monohydrate_10102-25-7_market_research_report.html
The geographical markets covered in the report are as follows: Europe, Asia, North America and Latin America.
Leading lithium sulfate monohydrate manufacturers discussed encompass: Merck KGaA, Leverton Clarke Lithium Chemicals, Panreac Quimica, S.A.U., Acros Organics B.V.B.A., Jinan Haohua Industry Co., Ltd., Shanghai China-Lithium Industrial Co., Ltd., Xinjiang Lithium Salt Plant, Zibo Fuchun Chemical Industry Co., Ltd., 9W Pharmaceutical Technology Co., Ltd., Cater Chemicals Corp., FMC Lithium, Noah Technologies Corporation , Sigma-Aldrich Corp. , Vetec Química Fina Ltd., Ampex Chemicals, S.A. de C.V., and Productos Quimicos Monterrey S.A., among others.
Reasons to Buy:

The report is a source of critical information on the global lithium sulfate monohydrate market.
Comprehensive product profile enriches the knowledge of lithium sulfate monohydrate, enabling to take informed business decisions.
Detailed analysis of the lithium sulfate monohydrate market and data on the regional prices assist in identifying the most promising sectors as well as in planning effective business strategies.
Examination of the competitive environment helps to evaluate the level of competition within the market and thereby gain a competitive advantage over the rivals.
Detailed profiles of the companies operating in the field equip with all the information that is necessary to find prospective business partners.
More CAS chemicals reports by the publisher can be found at BAC Reports page.