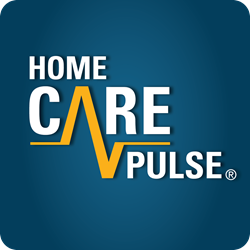 "We are proud to recognize each of the 2013 Best of Home Care award-winning providers."
Rexburg, Idaho (PRWEB) October 08, 2013
Home Care Pulse® is excited to announce the recipients of the 2013 Best of Home Care® Award. These home care providers are dedicated to excellence in home care.
In order to qualify for the Best of Home Care Award, providers must become Home Care Pulse Certified and have a minimum of six consecutive months of client and/or caregiver ratings and feedback. Home Care Pulse gathers and reports feedback from current home care clients and caregivers through random phone interviews each month. Providers are given scores in several categories, including compassion, work ethic, communication and training.
"We are proud to recognize each of the 2013 Best of Home Care award-winning providers," says Erik Madsen, Home Care Pulse COO. "These home care businesses have shown their dedication to quality of service, and their clients and caregivers have responded by rating them as the top home care providers in North America."
Providers who receive the highest scores from their clients and caregivers, in the top percentile nationwide, are awarded the Best of Home Care Award. These award-winning providers appreciate their clients' and caregivers' feedback and are dedicated to providing the highest level of quality, professionalism and expertise in home care.
Click here to see the 2013 Best of Home Care winners.
About Home Care Pulse
Home Care Pulse is the industry's leading firm in home care research around satisfaction and quality assurance, serving hundreds of home care businesses across North America. They are a top resource for business development, agency certification and recognition including the prestigious Best of Home Care® awards. Click here to learn more about the Private Duty Benchmarking Study & the Home Care Pulse Quality Satisfaction Management program, or visit http://www.homecarepulse.com or http://www.privatedutybenchmarking.com.