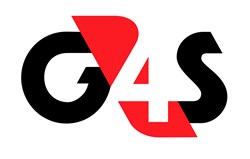 "G4S Technology is a leader among security systems integrators," Laura Stepanek, SDM Editor
Omaha, Nebraska (PRWEB) October 03, 2013
In recognition of this leading systems integration company's commitment to the total security solution through a layered security approach encompassing technology, manpower, and service, G4S Technology has been named 2013 Integrator of the Year by SDM Magazine. This is the second time the company has received this honor. The first time was in 2008.
"SDM's Systems Integrator of the Year Award recognizes one company every year that demonstrates unmistakable success, a high level of innovation, the use of industry best practices, and notable growth and accomplishments in the systems integration industry. I'm pleased to announce that our 2013 Systems Integrator of the Year is G4S Technology," said SDM Editor, Laura Stepanek. "As they strategize for growth, they consistently keep the customer at the forefront of their plans, adding services that offer great value to the end user market. G4S Technology is a leader among security systems integrators."
The SDM Integrator of the Year is chosen from a select group of integrators who derive more than 50 percent of revenue from the engineering, design, installation, and/or service of access control, video surveillance, and/or electronic integrated security systems. This year G4S Technology differentiated themselves through their innovative strategy of "the layered security approach". They are the only integrator who can offer a single source solution encompassing a robust communications network, top-of-the-line security technology, manpower and guarding, and a truly unique and thorough National Services program that provides customers with ongoing service and maintenance throughout the life of their system. "When we say we offer a total solution, we are saying that we are capable of handling every facet of every project from fruition through maintenance, including design, engineering, project management, technology, and service," said Sam Belbina, Executive Vice President, G4S Technology.
Recent G4S Technology projects highlighted by SDM include Iberdrola USA, Washington State Ferries, and Tampa International Airport. Another significant highlight is the launch of the G4S Technology National Service Division, which has been established to provide customers a trusted source to maintain and support their electronic security systems and/or communications networks. To leverage this program the G4S Technology Monitoring Center located in Burlington, MA, is being utilized as the 24/7/365 call center and monitoring facility.
"Being chosen as the Integrator of the year for the second time is a great honor for our company," said Bob Sommerfeld, President of G4S Technology. "We are constantly striving to improve the customer experience by acting as a trusted partner, not just an integrator. Receiving this award is a great recognition of that unwavering commitment to our customers and to the betterment of the Security industry."
About G4S Technology
G4S Technology brings innovative, flexible and cost-efficient thinking to the design, construction and maintenance of stand-alone or integrated communication networks and security systems. For nearly two decades, G4S Technology has offered commercial, industrial and governmental clients an efficient single point of contact for all their project issues. A trusted partner to customers and suppliers around the world, G4S Technology takes great pride in delivering outstanding technology, superior control and a great return on investment.
G4S Technology has deployed over two million fiber miles in more than 200 rural and metropolitan areas and completed over 1,500 electronic security systems projects in the United States, Europe, Asia, Central America and the Middle East.
Headquartered in Omaha, Nebraska, G4S Technology is managed by executives from the telecommunications, construction and security industries. The company is a leader in providing innovative, turnkey solutions for advanced communication and security systems.
About G4S
G4S is the world's leading security solutions group, which specializes in outsourcing of business processes in sectors where security and safety risks are considered a strategic threat.
G4S is the largest employer quoted on the London Stock Exchange and has an additional stock exchange listing in Copenhagen.
G4S has operations in more than 125 countries and more than 620,000 employees. For more information on G4S, visit http://www.g4s.com
For further inquiries, please contact:
Laura Kocher, Communications Specialist
(402) 233 7570
Laura.kocher(at)usa(dot)g4s(dot)com