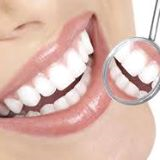 Through Grace to Have a Heart to Care for All and Have Patients Experience a Gentle and Loving Approach to Comprehensive Dental Care
Washington DC (PRWEB) October 08, 2013
Grace Dental of Virginia and Dr. Sam Jarwa was awarded the "Best of the Best" designation for excellence by Follow Media Consulting, Inc. in the category of Dentist in Chantilly VA. This award signifies the continued commitment and dedication of the area's best in dental care services.
A beautiful smile can brighten a life, and can break down barriers to social and professional success. Unlike plastic surgery, cosmetic dentistry is an outpatient procedure that can result in the smile that one always wanted in just 1-2 appointments. No time taken away from a busy life. The results are immediate and natural looking.
Grace Dental of Virginia, Dr. Sam Jarwa aims to provide individuals with a comfortable and relaxing environment, where they strive to exceed expectations through professional results and their friendly staff.
After graduating from the University of Southern California Dental School, Dr. Jarwa wanted to open a practice where patients were not treated like a number. He wanted a practice where he could provide not only a beautiful, state-of-the-art office, but more importantly, a place where patients truly feel cared for on a personal level.
At Grace Dental of Virginia, their professional team of dentists, hygienists and dental assistants can help achieve that beautiful smile. Grace Dental of Virginia, Dr. Sam Jarwa and team have more than a decade of experience in providing cosmetically pleasing smiles to the public. Using the latest technologies that dentistry has to offer, Dr. Sam Jarwa will customize a treatment in consultation with clients in order to provide the smile always wanted.
What sets Grace Dental apart is they see every member of the family including children, and they have devoted one day a week to catering to special needs patients. Grace has extended evening hours and are open on Fridays, and are in-network with most major PPO insurance.
Call Grace Dental at phone number (703) 870-7784 or visit their website at http://www.gracedentalofva.com to know more on their services or to schedule an appointment with Dr. Jarwa.
About Follow Media Consulting, Inc.
Named one of the best SEO companies by Jonas Marketing, Follow Media Consulting, Inc. is a rapidly growing worldwide firm of SEO, Social Media, and Mobile Marketing Professionals. Follow Media Consulting, Inc. headquarters is located in Richmond, VA. However, our professional team is networked across the world, with regional offices across the United States, in the United Kingdom, Canada, Australia, France, South Africa, the Philippines, and India.