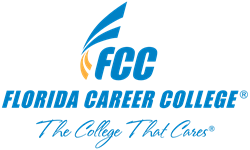 Hialeah, FL (PRWEB) October 03, 2013
According to the United States Census Bureau, Hispanic and Latino residents represent approximately 95 percent of Hialeah's population. To make education more accessible for native Spanish-speakers, Fort Lauderdale-based Florida Career College (FCC) is now offering a Spanish-instructed cosmetology program at its Hialeah campus, conveniently located off the Palmetto Expressway and I-75 at 3750 West 18th Ave.
The 12-month, 60-credit diploma cosmetology program teaches students a wide range of beauty skills using modern equipment and professional supplies in classrooms and training areas designed to replicate a real-world work environment.
"Florida Career College strives to bridge the gap between education and success by making practical career training attainable for students who face real-world challenges," said Lisandra Perez-Zayas, executive director of Florida Career College-Hialeah. "We hope that offering our cosmetology program in Spanish will help members of the local Hispanic community overcome language barriers and get on track for a successful career."
The cosmetology program is offered at "The Spa at the College," which is staffed with FCC cosmetology students and supervised by licensed, experienced instructors. Open to the public, the spa offers services at modest prices including haircuts, coloring, extensions and styling, manicures and pedicures, and facial treatments.
FCC-Hialeah holds institutional accreditation from the Accrediting Council for Independent Colleges and Schools (ACICS).
Registration for student enrollment is now open. To learn more about the cosmetology program, call the FCC-Hialeah campus locally at 305-825-3231 or visit http://www.Anthem.edu. Follow FCC on Twitter at Twitter.com/FLcareercollege and like us on Facebook at Facebook.com/floridacareercollege.
Florida Career College (FCC) was founded in 1982 in Miami and currently has 14 campus locations throughout Florida. FCC campuses in Brandon, Boynton Beach, Clearwater, Jacksonville, Hialeah, Kendall, Lauderdale Lakes, Margate/Pompano, Miami, Orlando, Pembroke Pines and West Palm Beach are accredited by the Accrediting Council for Independent Colleges and Schools (ACICS) to offer diploma, Associate of Science degree and Bachelor of Science degree programs. FCC is a part of the Anthem Education Group (AEG), a family of schools and colleges that provide career-focused training and education programs for the allied healthcare, nursing, veterinary, technology, criminal justice, technical trades, business, paralegal, cosmetology and massage therapy industries. AEG is comprised of 34 institutions in 15 states, as well as an online college. AEG is headquartered at 1000 Corporate Drive, Suite 500, Ft. Lauderdale, FL. For more information, call 1-888-852-7272 or visit http://www.Anthem.edu.