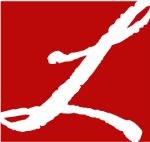 Your best defense is a good lawyer.
Las Cruces, New Mexico (PRWEB) October 05, 2013
The Lahann Law Firm is pleased to announce the opening of our new office at 665 E. University Avenue in Las Cruces, New Mexico. Our new location is at the corner of El Paseo and University, next to Glenn Cutter Gallery. Our close proximity to the New Mexico State University campus, the New Mexico Department of Taxation and Revenue and the Dona Ana County Magistrate Court will allow us to better serve our clients and the community.
Jeff Lahann is an experienced trial attorney, with over 22 years of service as a prosecutor and criminal defense attorney in Southern New Mexico. Mr. Lahann is licensed to practice in all state and federal courts in New Mexico and has represented clients charged with all variety of crimes, ranging from petty shoplifting to first degree murder.
In 2012, Jeff Lahann was named the "Best Attorney" in the Las Cruces Sun-News Reader's Choice Awards.
The Lahann Law Firm places a priority on constant client communication, utilizing state of the art legal technology such as the MyCase case management system and the AppToTo reminder service to keep clients apprised of upcoming court dates and other information about their cases.
In addition to criminal and DWI defense, the Lahann Law Firm represents clients who have been victimized by police brutality or false arrest.