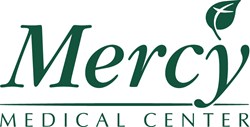 "The additional cancers detected are typically the invasive type for which early detection will provide the most life-saving benefit. Tomosynthesis also has a significantly lower false positive rate, resulting in fewer patient call-backs after screening."
Baltimore, MD (PRWEB) October 05, 2013
Women who undergo routine mammograms at Mercy Medical Center now have the latest screening and diagnostic technology available to them thanks to a generous donation by a Mercy patient.
Potomac, MD resident Shelley Holt, a patient of noted surgeon Dr. Neil B. Friedman, Director, The Hoffberger Breast Center at Mercy, and her husband, Allan Holt, provided $1.25 million to fund the project; Mercy now has three state-of-the-art 3D Selenia Dimensions digital breast tomosynthesis mammography systems, manufactured by Hologic—the only such system approved by the U.S. Food and Drug Administration (FDA) for 3D mammography.
"Mercy is among the first hospitals in Maryland to offer tomosynthesis – 3D mammography – for breast cancer screening. Breast tomosynthesis helps radiologists identify and characterize individual breast structures without the confusion of overlapping tissue," Dr. Friedman said. Mercy will offer the new 3D mammograms to women at no additional cost.
Ms. Holt, a breast cancer survivor, noted that in making this financial commitment to Mercy, she wanted "to ensure that women in Baltimore, from all economic backgrounds, would have access to this advanced screening technology. It can literally save your life," she said.
"We are exceedingly grateful to Mr. and Mrs. Holt for this very generous gift to Mercy. Thanks to the support of individuals like the Holts, Mercy is able to fulfill its daily mission—to care for the sick, no matter their economic or social condition," said Sr. Helen Amos, RSM, Executive Chair, Board of Trustees.
According to radiologist Dr. Jean K. Warner, Director of The Tyanna O'Brien Center for Women's Imaging at Mercy, breast cancer screening with tomosynthesis, combined with a conventional 2D mammography, has resulted in a higher cancer detection rate than conventional 2D mammography alone.
"The additional cancers detected are typically the invasive type for which early detection will provide the most life-saving benefit. Tomosynthesis also has a significantly lower false positive rate, resulting in fewer patient call-backs after screening," Dr. Warner said.
During a tomosynthesis exam, multiple, low-dose images of the breast are acquired at different angles. These images are then used to produce a series of one-millimeter thick slices that can be viewed as a 3D reconstruction of the breast.
"There is very little difference in exam time and in the time the patient's breasts are compressed. Very low X-ray energy is used during the screening so the radiation exposure is still below the FDA limit," Dr. Warner said.
"Deaths due to breast cancer have dropped by 25% since 1989 and mammography has played a vital role," she added.
Breast cancer is the second leading cause of cancer death among women, exceeded only by lung cancer. Statistics indicate that one in eight women will develop breast cancer sometime in her lifetime. The stage at which breast cancer is detected influences a woman's chance of survival. If detected early, the five-year survival rate is 98 percent.
"October is National Breast Cancer Awareness Month, an ideal time for women to have a screening mammogram. The American Cancer Society recommends annual mammograms for women over age 40," Dr Friedman said.
The Tyanna O'Brien Center for Women's Imaging at Mercy was named for Tyanna O'Brien, who died in 1990 at age 48 from breast cancer. Her five daughters have raised more than $1 million through the annual BreastFest (http://www.breastfest.org) fundraiser which will be held 2-7 p.m., Oct. 12, 2013 at Under Armour Global Headquarters, 1020 Hull Street in Baltimore.
The Hoffberger Breast Center at Mercy was named for the Hoffberger family in 2003 at the opening of Mercy's Harry and Jeanette Weinberg Center. The Hoffberger Breast Center was the first in Maryland and one of only a limited number of sites in the U.S. to offer Intraoperative Radiotherapy (IORT), a procedure that introduces radiation treatment during breast cancer surgery, replacing daily radiation over a 6-week period.
Mercy Medical Center is a 139-year-old, university affiliated medical facility named one of the top 100 hospitals in the U.S. by Thomson Reuters, with a national reputation for women's health care. Mercy is home to the acclaimed Weinberg Center for Women's Health and Medicine, and the 20-story, $400+ million Mary Catherine Bunting Center. For more information about Mercy, visit http://www.mdmercy.com or call 1-800-M.D.-Mercy.