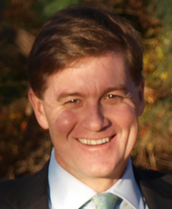 Given his experience working with collaboration tools like Lotus Notes and his 11 year run building Intralinks, we felt Andrew was the perfect fit.
Conshohocken, PA (PRWEB) October 04, 2013
WizeHive, a leading cloud based Software-as-a-Service (Saas) provider, is pleased to announce that Andrew Damico has joined WizeHive as President and has been named to WizeHive's Board of Directors. Mr. Damico will work closely with WizeHive's co-founder and CEO Michael Levinson to expand WizeHive's global presence.
Damico brings a wide range of experience to WizeHive. In his most recent role, Damico was CEO of IntraLinks, a leading global Saas company with more than $200m in revenue. In addition, he led IntraLinks' successful public offering in 2010.
"We are experiencing rapid growth at WizeHive and felt we needed a proven leader to help us get to the next level," said Michael Levinson. "Given his experience working with collaboration tools like Lotus Notes and his 11 year run building Intralinks, we felt Andrew was the perfect fit."
WizeHive board member and former Lotus Development Corp CEO Michael Zisman added, "I worked with Andrew in the early days of Lotus Notes and given the similarity of our vision here at WizeHive, we think he'll be a tremendous asset to us as we move forward."
Prior to his role as CEO of IntraLinks, Damico spent 4 years there as COO and EVP of Global Sales. Earlier in his career he spent a number of years as Senior Vice President at Radnet, and prior to that had been Director of Consulting at Lotus Development.
"I'm thrilled to join WizeHive at such a time of incredible growth," says Damico. "I was looking for a young technology company with real product, real customers and real revenue and I found them all at WizeHive. I could not be happier."
About WizeHive
WizeHive makes it easy for business people to configure and deploy cloud based solutions that help them organize, automate and streamline their business activities.
Its flagship product, WizeHive Select, is used to streamline and automate paper intensive processes such as online grant applications, online scholarships applications, fellowships and other competitions. The result is the elimination of paper and time spent copying, collating, mailing, and organizing all of that information. In addition, its collaboration and decision making tools provide a simplified way to help them make better, faster decisions.
WizeHive Select is being used by over 600 non-profits and global organizations including Disney, United Way, BlackBoard and Echoing Green to collect millions of online applications each year spread over thousands of application processes.
WizeHive Buzz is similar to Select but has been optimized with a unique set of public voting features that have made it the web's leading online contest software platform for brands, publishers and agencies.
WizeHive's newest product, Swarm, will be released this fall. Swarm was created to help teams work together online to automate and streamline other data intensive business processes such as contact & lead management, hiring, service ticketing, bug tracking, event registrations, and much more.
Swarm is unique in that it empowers anyone to quickly and easily build or configure their own collaborative data oriented business application - without needing a programmer or IT person to assist. At the same time Swarm can be extended by developers using our restful API to connect to hundreds of data sources, or by building simple JavaScript plug-ins using our friendly plug-in architecture.