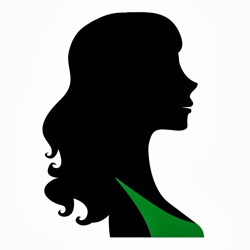 Phoenix, AZ (PRWEB) October 05, 2013
Mother Hemp Products, an online retailer of high quality hemp-based products, is opening its doors October 11th in Arizona. While the state has a decidedly more conservative bent, CEO Alex Smith feels now is the right time to bring increased access to hemp products to Arizona residents and global consumers.
"I learned about the benefits of hemp products while growing up in California," Smith says. "But when I relocated to Arizona, I was dismayed to find that many hemp products weren't widely distributed." Confusion around the true nature of hemp products was a part of the problem. Many fearful retailers worried that since marijuana is also made from the same type of Cannabis sativa L plant used to provide hemp fiber, seeds, and oil, they would face controversy for putting legal, harmless, and THC-free hemp products on their shelves.
With Mother Hemp Products, Smith hopes to help other consumers avoid the same disappointment he faced. While he understands the position of local businesses, his MBA in finance from Arizona State University also lets him objectively consider the business case for marketing hemp. The all-natural product is a popular source of healing oils, soaps, and lotions, while also serving as a source of Omega 3 and Omega 6 fatty acids in many vegetarian diets. With a limited number of retail outlets available to eager consumers, he knew it was time to launch his online venture.
When the company formally opens on October 11th, Smith will be focusing on personal care items made from hemp. The company will stock hemp shampoo, hemp lotion, and hemp soap in bar form. Later, Smith plans to expand Mother Hemp's product line to include supplements, hemp string, hemp oil, and hemp-based protein powders, and any other hemp products he can see as meeting the needs of an underserved market.
Smith is joined in this venture by Koby Conrad, an Idaho resident with experience marketing hemp and "hippie" products online. Conrad has a large social media following and is social media savvy, which will help the company quickly spread the word about the benefits of its products. Hemp is known as a natural skin moisturizer and when ingested, can help stabilize the hormonal balance of the body. These and other natural benefits of hemp products are what Smith and Conrad hope to make more accessible to the general public.
To celebrate their official launch, Mother Hemp Products is offering free shipping on US retail orders. International shipping, drop ship options and even wholesale arrangements are also available.