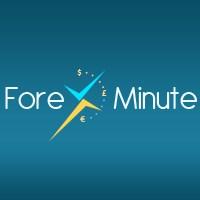 According to the brokerage firm, traders will receive a 100% bonus with minimum 5000 deposit.
London, UK (PRWEB) October 07, 2013
Trade24, which operates a dealing room for currency exchange using the world's top trading platforms that combine ease of use, efficiency and security, has announced that it is offering 100 percent bonus for traders. According to the brokerage firm, traders will receive a 100 percent bonus with minimum 5000 deposit.
As this brokerage firm promises that clients can benefit from its experience and expertise, which allow it to offer the best rates for all investors and a dual way quotes, traders can make a lot of money. Also, at Trade24, execution of trades does not involve any type of commission and it promises for extremely low spreads between the bid/ask price.
A spokesperson for Trader24 says, "Apart from the spread between the bid and ask quotes, our clients can choose to enjoy financial leverages and a guaranteed rates and stop losses for hedging purposes. We also offer commission-free trading as our major motto is to provide you a trading experience that is easy and profit-making at the same time."
Traders can trade through either its dealing room or through the trading platform independently. The brokerage firm also brings fixed rates and provides personal and completely confidential service to traders.
Regarding the customization of Forex trading services, a reviewer at ForexMinute says that the brokerage firm brings financial services that can be custom tailored to each client's needs.
About ForexMinute.com
ForexMinute, the world's leading Forex news and views portal, has become a one-stop solution provider for Forex traders and brokers as well as Bitcoins news. It provides all the required tools to individuals to become a professional Forex trader. Also, it helps Forex brokers provide high-end user-friendly trading experience to traders with an array of resources e.g. financial news by the minute, fundamental analysis, technical analysis, Forex tools and others.
For more information, visit http://www.forexminute.com or call +1 800 758 5780.
You can have the ForexMinute newsletter delivered to you each trading day. Simply sign up today. You will be kept up to date on the latest market action. It's free and simple -http://www.forexminute.com/newsletter.