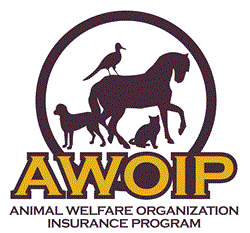 Hanover, PA (PRWEB) October 07, 2013
Animal Welfare Organization Insurance Program, LLC is inviting you to visit its new mobile website. The new website has been designed to make the process of requesting an insurance quote for your animal shelter or rescue more streamlined. The mobile site has been designed with both prospective customers and current customers in mind and includes an insurance quote request form; report a claim form, policy change request form and brief details on the insurance agency's history and beliefs.
"AWOIP's goal is to reach and help as many animal shelters and rescues across the country as we can. We want to make the process of insurance shopping a smooth and easy transaction with no surprises," stated Brian Barrick, founder of AWOIP, LLC.
AWOIP, LLC is based out Hanover, Pennsylvania but works nationally with animal shelters, rescue groups, sanctuaries, SPCA's, and humane societies. Founded on a belief that all animals matter, AWOIP, LLC works with multiple companies that do not include breed or bite exclusions on their insurance policies. The team at AWOIP, LLC enjoys working with the animal welfare organizations to create a customized insurance plan that provides coverage for bites, falls, adoption events, board members along with providing best practice policies and procedures to implement in the organization.