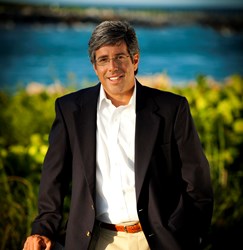 This book is contagious! David articulates so perfectly the feelings we all have sometimes of uncertainty, while finding the courage and strength to get "unstuck."—Fran Tarkenton, CEO Tarkenton Companies and SmallBizClub.com, NFL Hall-of-Famer
(PRWEB) October 06, 2013
David Mezzapelle, author of the bestselling Contagious Optimism: Uplifting Stories of Motivational Advice for Positive Forward Thinking, has been tirelessly promoting his message of Contagious Optimism along with contributors around the country. His tour continues in Chicago at Women and Children First and Milwaukee at Boswell Book Company, where he will be sharing advice and stories from his carefully curated compilation.
What people are saying about Contagious Optimism (also available as an audio book):
"Real stories from real people around the globe which demonstrates that every cloud has a silver lining."
—Nothing but Good News
"No matter how difficult or easy your life may be at any given moment, it is possible to experience meaning and happiness. Read Contagious Optimism for yourself. Read it for your teams at work. Read it for your family. It will help you improve your life, your outlook, and your behavior."
—Marshall Goldsmith
Find David Mezzapelle in person at these upcoming readings and signings:
10/8/2013, 7 p.m.
Boswell Book Company, Milwaukee, WI
10/11/2013, 7:30pm
Women and Children First, Chicago, IL
with coauthors Janet Bales and Eileen Keller
Start using the lessons of Contagious Optimism to write a "silver linings playbook." Contagious Optimism includes stories, advice, actions and insights from business leaders, visionaries, professionals and just plain folks. David Mezzapelle believes that we all have the capacity to make optimism contagious just by sharing life's adventures, and he's found a group of unstoppable optimists who have made their lives exactly what they want them to be.