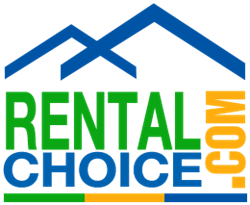 Downers Grove, IL (PRWEB) October 07, 2013
Rental Choice(.com) is proud to announce a new advertising partnership with Letts Property Management. Letts Property is a full service property management company serving condos, townhomes, and single family homes in Downers Grove, Illinois.
As a result of the new partnership, the Rental Choice (.com) directory will feature Letts Property, who will receive custom advertising that focuses on their property management services. Visitors to Rental Choice (.com) are able to learn more about Letts Property by visiting their profile page on the directory. This profile page allows users to click through to Letts Property Management's website, which lists properties currently under their management. Users can also call Letts Property directly or submit a brief contact form to communicate via email.
Since 2006, Letts Investment Realty and Real Estate Management has been providing exceptional service on all types of residential real estate transactions. Letts Property Management has created a new standard in the residential property management industry by using innovative systems that are managed by skilled and experienced property management staff and cost-effective and experienced maintenance technicians. Letts Property's clients are able to generate the highest possible return on their properties or investments without any stress related to the property management. Letts Property Management manages buildings from 1 to 100 units. This includes everything from condos, townhomes, and single family houses, to small and large apartment buildings. They offer many services including, complete screening or all tenants, advertising vacant units, monthly rent collections, and much more.
Rental Choice (.com) uses targeted marketing strategies to reach out to property owners and offer them free access to the online directory. The property owners are then able to connect directly with a property manager in their local area either through a form sent directly to the company email, phone or by visiting their website directly for more information from a link that is provided on the advertiser's landing page. To learn more about Rental Choice (.com), visit http://www.rentalchoice.com.
###