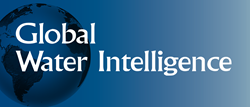 Despite the sluggish recovery there are areas of the water sector that are primed for explosive growth as new technologies tackle a range of problems from agricultural water demands to the removal of emerging contaminants.
Washington DC (PRWEB) October 07, 2013
One of the sessions at the upcoming American Water Summit will feature an array of new developments and trends in the broader water industry. At 5 p.m. on Tuesday, Nov. 5, conference organizer Steve Maxwell of TechKNOWLEDGEy Strategic Group will convene a diverse panel of industry experts who will highlight new and different challenges and opportunities from across the broader water industry. Dr. Rick Danielson of BioVir Labs will discuss the problem of so-called "emerging contaminants" in the drinking water system – what this group consists of, how we test for them and their potential impact on human health. Todd Williams, a global technology leader for residuals at CH2M Hill, will summarize the current situation in terms of rapidly growing resource recovery and wastewater treatment plan residual recycling and reuse. Kevin France of Regenesis Management Group will talk about exciting new trends in agricultural water usage and efficiency, and how better planning and management can address the "buy versus dry" dilemma in western agriculture. Anupam Bhargava, CEO of Clearwater Systems, will discuss a new and innovative electrical pulse technology which is rapidly gaining market share in water treatment applications – replacing chemical methods of coagulation to allow suspended particles to agglomerate and be more easily removed from contaminated water. Finally, Jay Jensen of the White House Council on Environmental Quality will discuss broad trends in the emerging field of "green infrastructure" – the replacement of traditional "steel and concrete" infrastructural approaches with a more natural, systems-oriented green approaches.
The American Water Summit takes place on Nov. 5 and 6 in Washington, D.C. It is the No. 1 event on the calendar for senior executives and decision makers from the public and private sectors to set the agenda for the water sector over the coming years.
For more information on the American Water Summit, see http://www.americanwatersummit.com or call Jack Ceadel at 512-627-3231.