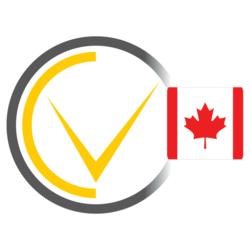 Computer Valley's devices for boosting cell phone signals overcome the distances and other obstacles that prevent good cell reception wherever you are.
Edmonton, AB (PRWEB) October 11, 2013
With the turning of the seasons, and winter and the holidays not far beyond, staying in touch with the family and friends becomes more important than ever—and today, that means good cell phone reception. Whether it's family and friends or business, dependable communication is crucial. But across much of Canada's rural and remote areas, poor cell signals can sometimes make that difficult if not impossible. Even in urban areas from Vancouver to Halifax, there are many places with spotty coverage. And then there are the places where one carrier has perfect coverage while another features nothing but dropped calls.
The way to get through in all these situations is with a cell phone signal booster. These devices work by means of an outside antenna, which picks up any signal that is available. A cable then carries the signal to an indoor signal amplifier, which amplifies the signal and passes it onto an inside antenna, which in turn broadcasts the amplified signal to the area that needs better reception. The system also works in reverse, amplifying the signal from the phone, broadcasting it back to the tower, and ensuring strong, two-way communication.
Canadian online retailer Computer Valley has an extensive range of cell phone signal boosters available, and features the high-quality devices from Wilson Electronics and Wi-Ex. These boosters have frequency ranges from 800 to 1900 MHz, and feature connectivity technologies including 3G, HSPA, EVDO, GPRS, EDGE, and UMTS. They operate on CDMA, GSM, TDMA, and AMPS networks, and have a variety of antenna types. Consumers need to be sure to buy the booster that is compatible with their cell phones.
Fortunately, this is easy to do, thanks to Computer Valley's dedicated and courteous customer service representatives. When considering a cell phone signal booster, all consumers need to do is contact Computer Valley's customer service, tell the representative what type of phone or phones you have, and the representative will identify the appropriate boosters for your needs. The three most important items of information are the carriers and networks that the device supports, the existing outside signal strength of those carriers, and the area that the boosted signal needs to cover.
Computer Valley's cell phone signal boosters are available in prices from less than $100 to about $400, ensuring that consumer will find the ideal booster for their situation. While researching boosters at the online retailer, take time to browse their comprehensive selection of notebook and desktop computers, digital cameras and photo frames, tablet computers, external hard drives, and eBook readers. Computer Valley makes it best to find many items that will make great gifts for the holidays.
Consumers considering the purchase of a cell phone signal booster should be aware that their exact performance may vary, and that a stronger signal and sound/voice quality are two different things. Boosters can, however, improve the signal strength inside of buildings, motor vehicles, and boats.
To learn more about Cell Phone Signal Booster Please Visit http://www.computervalley.ca