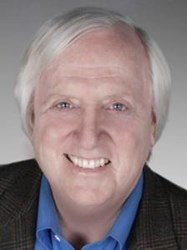 Taking a week to think about customer service is a great opportunity to focus on ways to provide a rewarding experience and create long-term customer loyalty.
Lake Oconee, GA (PRWEB) October 07, 2013
National Customer Service Week begins today, running through Friday, October 11, 2013. And not a moment too soon, according to customer loyalty consultant and national best-selling author Chip Bell.
"It's worse than it has been in many years," says Bell of the customer service experience.
A few companies—Zappos, Amazon, USAA and Nordstrom, to cite a few—get it so right that the bar is set higher for others, he says, citing a study that shows a 30 percent increase in customer expectations just in the past year. Thanks to social media, customers have a new and very public forum to voice their displeasure with service that fails to meet those expectations.
At the same time, organizations struggling with thin margins and challenging profits tend to move toward a more cost-effective self-service structure that relies more on technology than customer-facing employees; high tech often without high touch.
The results are easily apparent. "Try to find a clerk to help you in a department store," he says. "Notice the wait time when you reach a contact center. What do you do with self-serve when it fails to deliver?"
It doesn't have to be that way, says Bell, who has made it his mission to help organizations provide world-class customer service. He has acted as service guru to some of the most highly regarded companies in the field, from Ritz-Carlton Hotels and Southwest Airlines to Cadillac and Ace Hardware, and co-authored the top-selling customer service book on Amazon, "Wired and Dangerous."
Bell offers a few brief tips for those in any field or business who want to provide better service:
1. Talk with your front-line people about what they see and hear from customers.
2. Invite customers to partner in designing and implementing new offerings.
3. Stop relying solely on surveys for feedback and use your front-line scouts.
4. When customers give you feedback, let them know what you did with it.
5. Remove as much effort and anxiety as you can from customers' experiences.
6. Look for ways to help your customers get smarter about your offerings; make everyone a customer mentor.
7. Surprise customers in simple but unexpected ways that make them smile.
8. Treat front-line workers with the same care and attention you want them to show customers.
More ideas are available on Bell's popular service blog at chipbell.com where he will be sharing daily posts for National Customer Service Week.
"Taking a week to think about customer service is a great opportunity to focus on ways to provide a rewarding experience and create long-term customer loyalty. Service is one of the most important functions of any business, and any time you spend improving it is always well rewarded by customer advocates who become an extension of your sales and service staff," says Bell.
National Customer Service Week became a recognized observation in 1992. Since then, organizations have used the week to implement activities and programs all aimed at reminding everyone of the importance of the customer and the quality of the service they receive.
Chip Bell (chipbell.com) is a service consultant, sought-after keynote speaker, and the author such bestselling and award-winning books as "Wired and Dangerous" (co-authored with John Patterson), "Take Their Breath Away" (also with John Patterson), "Managers as Mentors" (with Marshall Goldsmith) and "Managing Knock Your Socks Off Service" (with Ron Zemke). His newest book is "The 9½ Principles of Innovative Service." He has appeared live on CNBC, CNN, Fox Business Network, Bloomberg TV, NPR and ABC. His work has been featured in Fortune, Business Week, Forbes, The Wall Street Journal, USA Today, Inc. Magazine, Entrepreneur Magazine and Fast Company. Bell was also a highly decorated infantry unit commander in Vietnam with the elite 82nd Airborne.