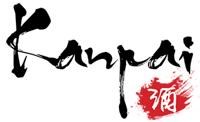 (PRWEB) October 03, 2013
It has been a little over a year since Kanpai Izakaya opened its doors and burst onto the sushi scene in Milwaukee. Located in the Historic 3rd Ward, this Milwaukee sushi restaurant has quickly become a hotspot for vibrant dining in the city. Time may have flown over the past year, but Kanpai is making it a point to not forget those that have made the restaurant a success. On Thursday, October 17th, Kanpai will host a celebration dedicated to those that have decided to dine at Kanpai Izakaya over the last year. It's obvious, that this one year anniversary will be celebrated through the best way possible, with delicious food.
The party takes place at 408 E. Chicago St. Milwaukee, WI 53202 and lasts from 5PM – 9PM. Kanpai plans to go all out with an amazing 5 course meal, a buffet of exotic food, as well as sake and wine pairings. Nyotaimori will also be served; this practice is also more commonly known as "nude sushi." Those in attendance will take in the tradition through a Taiko Performance (Japanese Drums), and there will even be a DJ spinning live music throughout the event.
After being nominated in 2012 for the best sushi in Milwaukee it's easy for General Manager, Peter Hur to reflect on the past year with pride. Hur commented, "We're all about quality. We want to be different and remarkable in everything we do."
Even with being open for just over a year, Kanpai Izakaya still retains the status of one of the newest restaurants in Milwaukee's Third Ward, and continues to put fine dining first. Tickets for the 1 Year Anniversary Celebration can be purchased for $75, per person. All are invited to join the celebration on October 17th, however seating is limited, and tickets will not be available the day of the event. To purchase tickets, call 414-220-1155 or stop into Kanpai Izakaya today.